So we're sharing a few of our favourite film and television productions, and the iconic locations which starred alongside them – all shot in stunning New South Wales and Sydney, home of the AACTA Awards.
Tune in, take a trip down memory lane, and plan your next trip to Sydney IRL!
THE GREAT GATSBY
Polish up your party shoes, pour the Champagne, and charge up the night with your best Charlton – it's the roaring '20s, don't you know Old Chap! The book might have been set half a world away, but the movie sees Sydney shine with all the glamour of high-class New York, as you stand on the steps of the grand International College of Management in Manly – home to THAT party scene! Or, take some time out and visit Nick's (Tobey Maguire) cottage, known as Breenhold, at Mount Wilson in the Blue Mountains.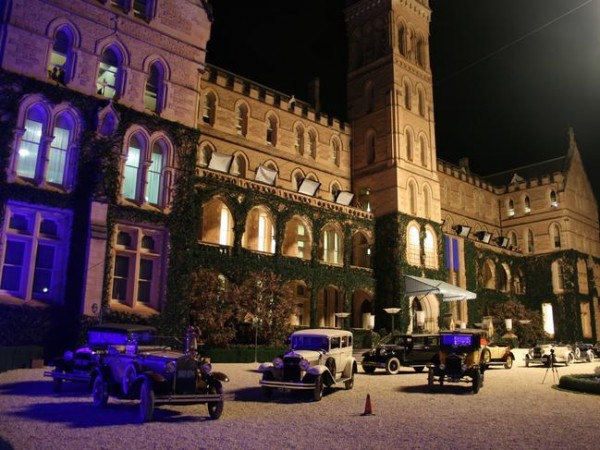 MAD MAX 2
We don't need another hero. We've got plenty – well, hero film locations that is! Particularly when it comes to the post-apocalyptic landscapes which are synonymous with MAD MAX. The second film in the cult movie series was brought to life with the help of Broken Hill's baron landscapes. With its mining and ranch roots leaving a mark on the unique buildings and architecture which remain today, providing plenty of photo opps. Be sure to head to the MAD MAX museum to pose with replica vehicles and life-size costumed characters!
THE MATRIX
Take a mind-bending trip to St Martin's Place and stop at the Colonial Building – it's time to deep dive into a parallel world. While it might look like your typical city business district, you can almost feel Keanu Reeves at your fingertips, as you relive the iconic MATRIX scene where Agent Smith holds Morpheus captive before Neo takes that daring dive, grabbing Morpheus from a helicopter mid-air!
THE LEFTOVERS
"We saw WALKABOUT, WAKE IN FRIGHT… We thought, 'Let's stop ripping off these movies, and just go!'" Inspired by Australia's New Wave films of the '70s, the producers of HBO's THE LEFTOVERS knew that filming Down Under offered a plethora of diverse location for the cult US hit. But none more so than Broken Hill, with its baron landscapes and 'way out West' feel providing the perfect place to bring a 'sullen' storyline to life!
MISSION: IMPOSSIBLE 2
Sydney Harbour Bridge, Sydney Opera House, Mrs Macquarie's Chair… Yes, this action-packed favourite sees Sydney's best spots star on screen. However, it's Botany Bay's Bare Island that really shines, with its rugged coastline providing the perfect backdrop to the famous final motorcycle mid-air scene, where Tom and Baddy duel till the heart-stopping end!
THE WOLVERINE
If you did a double take when you learnt that Logan (Hugh Jackman) was in fact roaming the streets of Sydney – and not Japan – that's OK! Sydney is celebrated for its ability to lead a double life for film locations. Head to Sydney's Chinese Garden of Friendship on Pier Street, at the south end of Darling Harbour, to relive Logan's frenetic moves in the usually very tranquil setting!
SUPERMAN RETURNS
The Australian Museum in Sydney might be home to 21 million objects, but did you know that Kyrptonite was one of them? Well, at least it was in SUPERMAN RETURNS! Make your way to Martin Place to see where Kitty Kowalski distracts Superman in her tin-can Mercury, then head to the museum (on the other side of Hyde Park) to see where Lex Luther stole the killer loot!
PETER RABBIT
While you may have thought you were tip-toing through the tulips in the English countryside with these mischievous bunnies, you were actually wandering around one of Sydney's most picturesque places – Centennial Park. Sydney's Central Station also featured in the international box office hit, doubling as London's Paddington Station – a nod to the beautiful European architecture throughout the city of Sydney.
BABE
Don your wellies, and roll up your dungarees. It's time to head to Robertson in the scenic Southern Highlands of New South Wales – home to one of the world's most loved pigs, BABE. With its lush fields, stunning green mountains and old charm colonial architecture, it's a great country escape, just 90 minutes from the city.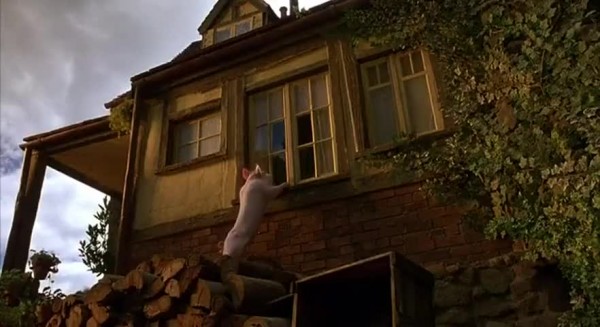 MURIEL'S WEDDING
Move to Sydney, change your name with the twist of a vowel, and say 'I do' at St Mark's Church in Darling Point – the setting for the big day in MURIEL'S WEDDING. Or if you want to relive the 'everyday magic' of Muriel (Toni Collette) and Rhonda's (Rachel Griffiths) day jobs at 'Videodrama' and 'Euro Star Dry Cleaning', head to 135 and 100 Oxford St, Darlinghurst.
PRISCILLA QUEEN OF THE DESERT
They may have glistened and gleaned their way across the desert in a trumped up bus named 'Priscilla', but head to the Imperial Hotel in Erskineville to toast where the journey all started for Bernadette (Terence Stamp), Felicia (Guy Pearce) and Mitzi (Hugo Weaving). An LGBTQIA+ institution for more than 30 years, this fabulous national treasure will have you reach for your feathery frocks in no time.
STRICTLY BALLROOM
Waltz your way to the corner of Marrickville and Victoria Roads, and sashay up in your sequins for a sizzling dance scene flashback. Press play on your Walkman, pump out Cyndi Lauper's 'Time After Time', push Scott and Fran to the side, and make like Baz Luhrmann is directing YOU in the film that announced his unique aesthetic and cinematic style to the world – STRICTLY BALLROOM. Yes, Tina still sparkles 20 years on.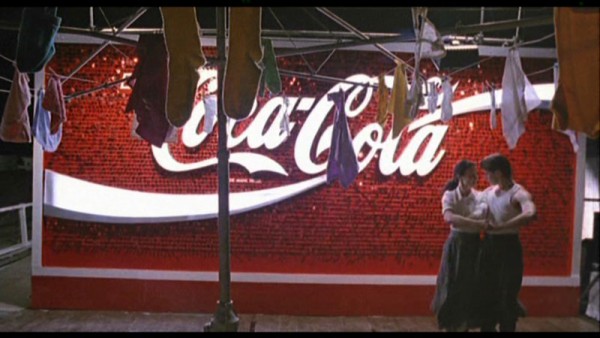 HOME AND AWAY
With the sun hitting the sparkling waters all year-round, what better place to hit the surf than Summer Bay? Well, we'll tell you – Palm Beach! That's where this iconic series is filmed, beaming Sydney's stunning coast into the homes of fans in more than 80 countries around the world, making it one of Australia's most successful screen exports. Settle in seaside, grab yourself some 'avo on toast' at the diner – the Boathouse Palm Beach – and 'strewth', you'll be besties with Alf Stewart (Ray Meagher) in no time!
If you're planning a trip, see Sydney.com for helpful information and itineraries.
Or to really make the most of your fan experience, why not time your visit with the AACTA Awards, Australia's version of the Oscars, and see Australia's top film and television talent walk the red carpet – held each December in Sydney!
The AACTA Awards are proudly supported by the NSW Government through its tourism and major events agency, Destination NSW.