President, Vice President, Patron & Ambassador
Russell Crowe
AACTA President
Russell Crowe is an Oscar® winner who is regarded as one of the finest actors of our time. Crowe's many acting honours include three consecutive Best Actor Oscar® nominations: for his work in the acclaimed 1999 drama THE INSIDER; the 2000 Best Picture winner, GLADIATOR, for which he took home the Oscar®; and 2001's Best Picture, A BEAUTIFUL MIND.
In addition to the Oscar®, Crowe's performance as Maximus in Ridley Scott's GLADIATOR earned him Best Actor honours from several critics' organisations, including the Broadcast Film Critics and London Film Critics Circle. He also received Golden Globe, BAFTA Award and Screen Actors Guild Award® nominations.
The year prior, Crowe had gained his first Oscar® nomination for his portrayal of tobacco company whistle-blower Jeffrey Wigand in Michael Mann's THE INSIDER. He was also named Best Actor by the Los Angeles Film Critics Association, Broadcast Film Critics Association, National Society of Film Critics and National Board of Review, and garnered Golden Globe, BAFTA Award and SAG Award® nominations.
Crowe's masterful portrayal of Nobel Prize winner John Forbes Nash Jr. in Ron Howard's A BEAUTIFUL MIND brought him his third Oscar® nomination, as well as his third consecutive Critics' Choice Award from the Broadcast Film Critics Association. He also won Golden Globe, BAFTA and SAG® Awards, and several other critics groups' Best Actor Awards.
Reuniting with Howard in 2005, Crowe earned Golden Globe and SAG Award® nominations, and won an Australian Film Institute (AFI) Award, for his portrayal of Jim Braddock in CINDERELLA MAN.
In 2015, Crowe made his directorial debut on the sweeping epic THE WATER DIVINER, in which he also starred. The film won three AACTA Awards, including Best Picture.
Born in New Zealand, Crowe was raised in Australia, where he was first honoured for his work on the big screen and began gaining international attention. He was recognised for three consecutive years by the AFI, starting in 1990, when he was nominated for Best Actor for THE CROSSING. In 1991, he won the AFI Award for Best Supporting Actor Award for PROOF. The following year, he received Best Actor Awards from the AFI and the Australian Film Critics for his performance in ROMPER STOMPER. Additionally, the 1993 Seattle International Film Festival named him Best Actor for his work in both ROMPER STOMPER and HAMMERS OVER THE ANVIL.
Crowe made his American film debut in 1995 in Sam Raimi's Western THE QUICK AND THE DEAD. He went on to earn acclaim for his role in Curtis Hanson's crime drama LA CONFIDENTIAL.
He has since starred in a long and diverse list of films, including the Ridley Scott-directed projects A GOOD YEAR, AMERICAN GANGSTER, BODY OF LIES and ROBIN HOOD. Among his other credits are MASTER AND COMMANDER: THE FAR SIDE OF THE WORLD, for which Crowe earned a Golden Globe nomination; THE NICE GUYS; PROOF OF LIFE; 3:10 TO YUMA; STATE OF PLAY; THE NEXT THREE DAYS; THE MAN WITH THE IRON FISTS; NOAH; FATHERS & DAUGHTER'S; WINTER'S TALE; MAN OF STEEL; THE MUMMY; LES MISERABLES; and BROKEN CITY. He is currently starring alongside fellow Australian Oscar® winner Nicole Kidman in Joel Edgerton's BOY ERASED.
Nicole Kidman
AACTA Vice President
Dr George Miller
AACTA Patron
Dr George Miller is considered the Statesman of Australian film and accepted the role of inaugural patron of the Australian Academy of Cinema and Television Arts in 2001. As a producer, director and writer, Dr Miller's credits include multi-award winning films such as HAPPY FEET, MAD MAX, BABE, DEAD CALM, THE YEAR MY VOICE BROKE and LORENZO'S OIL. Dr Miller's production company, Kennedy Miller, has won more than 25 AACTA Awards, in addition to various international awards including Oscars® and Golden Globes. He is the recipient of the Chauvel Award, the AFI Raymond Longford Award and the Order of Australia for distinguished service to Australian cinema. He is also the Chairman of the Byron Kennedy Award, which is presented in association with the AACTA and recognises emerging innovators in the film and television industries.
AFI AWARD CREDITS
5th AACTA International Award for Best Film, MAD MAX: FURY ROAD alongside Doug Mitchell and P.J. Voeten (2015)
5th AACTA International Award for Best Direction, MAD MAX: FURY ROAD (2015)
5th AACTA Award for Best Film, MAD MAX: FURY ROAD alongside Doug Mitchell and P.J. Voeten (2015)
5th AACTA Award for Best Direction, MAD MAX: FURY ROAD (2015)
Nominated, 5th AACTA Award for Best Original Screenplay, MAD MAX: FURY ROAD alongside Brendan McCarthy and Nick Lathouris (2015)
AFI Global Achievement Award, HAPPY FEET (2007)
AFI Raymond Longford Award (1995)
AFI Award for Best Film, FLIRTING alongside Terry Hayes and Doug Mitchell (1990)
Nominee, AFI Award for Best Film, DEAD CALM alongside Terry Hayes and Doug Mitchell (1989)
AFI Award for Best Film, THE YEAR MY VOICE BROKE alongside Terry Hayes and Doug Mitchell (1987)
AFI Award for Best Direction, MAD MAX 2 (1982)
Nominee, Best Original Screenplay, MAD MAX alongside James McClausand (1979)
Nominee, Best Direction, MAD MAX (1979)
AFI Jury Prize, MAD MAX alongside Byron Kennedy (1979)
A full filmography for Dr George Miller can be found on the IMDb website.
Cate Blanchett
AACTA Ambassador
"Australia profiles highly within the international screen industry – as a nation, we are renowned for producing some of the world's most talented screen professionals, both behind and on camera. I've been a patron of the AFI for 11 years, and am delighted to be part of the AACTA's new Academy." - Cate Blanchett
Internationally awarded actress, Cate Blanchett, was the AACTA's first Ambassador, taking up the important role in 2001. Oscar®, BAFTA and Golden Globe awarded, Blanchett's first major accolade came with her AFI Award in 1997 for Best Supporting Actress in THANK GOD HE MET LIZZIE. With internationally acclaimed performances in films such as ELIZABETH, THE AVIATOR, NOTES ON A SCANDAL, BLUE JASMINE, I'M NOT THERE and CAROL, Cate Blanchett is a highly respected, creative force.
AFI AND AACTA AWARD CREDITS
5th AACTA Longford Lyell Award (2015)
5th AACTA International Award for Best Actress, CAROL (2015)
3rd AACTA International Award for Best Actress, BLUE JASMINE (2014)
AFI International Award for Best Actress, ELIZABETH: THE GOLDEN AGE (2008)
AFI Award for Best Lead Actress, LITTLE FISH (2005)
Nominee, AFI Award for Best Lead Actress, OSCAR AND LUCINDA (1998)
AFI Award for Best Supporting Actress, THANK GOD HE MET LIZZIE (1997)
A full filmography for Cate Blanchett can be found on the IMDb website.
AACTA Board of Directors
AACTA is governed by a Board, which consists of the following Non-Executive Directors.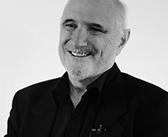 Alan Finney
Chair
Alan Finney has an extensive background in film production and distribution, first becoming involved in the industry in the early 1960s.
In 1971, he joined Roadshow Film Distributors and brought the movie STORK to Roadshow's attention. This acquisition led to the formation of Hexagon Productions, the first ongoing joint venture between production and distribution entities in contemporary Australian history producing such movies as ALVIN PURPLE, ALVIN RIDES AGAIN, PETERSEN, END PLAY and ELIZA FRASER. During his time with Roadshow Film Distributors, Finney supervised the release of many Australian titles including MAD MAX, BREAKER MORANT, MY FIRST WIFE, PROOF, ROMPER STOMPER, THE PIANO, BAD BOY BUBBY, MURIEL'S WEDDING, THE ADVENTURES OF PRISCILLA, QUEEN OF THE DESERT, DEAD HEART and THE CASTLE.
Alan joined Buena Vista International (now Walt Disney Studios Motion Pictures) in 1998 as Vice President and Managing Director for Australia and New Zealand. Since then he has overseen the theatrical releases of THE SIXTH SENSE, PIRATES OF THE CARIBBEAN, CHICAGO, WHALERIDER, MALLBOY, THE MAN WHO SUED GOD to name just a few and most recently, the record breaking FINDING NEMO from Pixar Studios and PIRATES OF THE CARIBBEAN: DEAD MAN'S CHEST. He left the Disney Company in April, 2010. Finney has also served on the board of the Australian Centre for the Moving Image and as Chair of the Motion Picture Distributors Association of Australia and was previously on the board of AFI.
In 2002, Alan was awarded the Order of Australia Medal (OAM) for services to Australian film. In November 2010, Alan received the Screen Producers' Association of Australia's Maura Fay Award for Services to the Industry.
Noni Hazlehurst
One of Australia's favourite and most distinguished performers, Noni Hazlehurst is celebrated for her work in theatre, film, TV and on radio. With an outstanding career spanning nearly 40 years, Noni is also an accomplished writer, producer, presenter and director.
Among her many awards, she has received four AFI Awards (LITTLE FISH, WAITING AT THE ROYAL, FRAN and MONKEY GRIP), two Logies, an Honorary Doctorate of Philosophy from Flinders University, and an Order of Australia. Noni has also served on a number of boards, including Film Australia and Belvoir Street Theatre.
She has served as Patron or Ambassador for several children's welfare organisations, including Barnardo's, and counts her 24-year role as a host of PLAYSCHOOL as a highlight of her career.
Noni currently stars in Foxtel's Australian drama, A PLACE TO CALL HOME.
Jennifer Huby
Jennifer Huby is a partner of TressCox Lawyers. Jennifer is a commercial lawyer practicing primarily in the media and entertainment industry.
Jennifer has worked extensively in the film, television and music areas for the last 20 years commencing since working as in-house lawyer at the Australian Film Commission. Throughout the 1990's she was, at TressCox, one the panel solicitors for the Film Finance Corporation Australia and for many years acted for the FFC in relation to its investment in various projects. She has also acted and continues to act for numerous film and television producers, both Australian and overseas, making productions in Australia and has personal credits on many films. She has also acted for the BBC and its commercial arm BBC Worldwide for over 15 years and is currently working on the large budget 3D animated film of WALKING WITH DINOSAURS to be made in Australia for BBC Earth and Evergreen Films.
In the music field, Jennifer acts for artists, managers and record companies has represented one of the major record companies for many years.
Jennifer also practices in the area of advertising and marketing law which includes advising on intellectual property and trade practices matters including trademarks, copyright, character and concept protection, and confidential information.
Margaret Pomeranz
Margaret Pomeranz AM began her career in film and television as a screenwriter in the 1970s after attending the Playwrights' Studio at NIDA.
She joined the nascent SBS in 1980 as a producer/writer which is where her official involvement with the AACTA began when she co-produced the broadcast of the AACTA Awards for the network.
She shared a long-term screen partnership with David Stratton on firstly THE MOVIE SHOW on SBS and then with AT THE MOVIES on the ABC. She has been President of the Australian Film Critics Circle and both President and Vice-President of Watch on Censorship and a member of the Australian Advertising Standards Board.
She is currently presenting on Foxtel Movies Masterpiece channel for her program MARGARET POMERANZ PRESENTS and as co-host of SCREEN, a weekly program on the Foxtel Arts channel with Graeme Blundell.
Jack Christian
Jack Christian is an award winning, two-time Emmy nominated film and television producer, writer and media executive. He has produced over 250 episodes of television, as well as feature films, telemovies and many hours of reality and factual programming. Jack's work as a filmmaker has seen him awarded and nominated for Emmy, AACTA and AWGIE awards.
Jack has also financed and produced theatre on the West End, on Broadway, as well as Australia, and is a seed investor in a number of entertainment, biotech, fintech and agricultural companies. Jack is on the Board of Directors of the Australian Academy of Cinema and Television Arts and is a member of the International Academy of Television Arts & Sciences.
With offices in West Hollywood, California and Melbourne, Victoria, Jack divides his time between Australia and the United States.
Tony Petani
Tony Petani is an intellectual property and commercial law specialist working closely with the film and broader arts community. Prior to his appointment to the board of AACTA in 2015, Tony had advised the board for a number of years, attaining an intimate knowledge of the organisation, its goals and the environment in which it operates. Tony's previously held board positions with arts organisations include the Blue Room Theatre, Perth's leading independent theatre venue. Tony has also advised a number of producers and independent film professionals, and has also been involved in a number of Australian productions. This passion for film is at the heart of his desire to assist AACTA in building a strong and prosperous film and television industry in Australia.
Jo Smith
Jo Smith is Executive Director of the Australian Guild of Screen Composers and manages the Regal Cinema, an independent weekend cinema in Newcastle. After being closed for seven years, the cinema was earmarked for demolition but was saved after an eleventh-hour screen industry campaign spearheaded by Jo.
The Regal is committed to supporting Australian filmmakers, and find Australian films to be the most popular with patrons. It regularly hosts screenings with guest filmmakers, including a test screening of 'Ladies in Black' attended by Bruce Beresford, and the films' producers.
Jo is an effective lobbyist who has held senior management positions in the Australian screen industry including: Policy Advisor to the Screen Producers Australia; Director of the Australian Writers' Guild National Conference; and Director of the Australian Directors Guild 25th Anniversary celebrations, when she inaugurated the ADG Awards.
She was responsible for Industry Liaison at Sydney Film Festival for three years. As Co-Director of the SFF Travelling Film Festival, she oversaw an 80% increase in attendances in 12 months and 50% increase in box office income.
Jo is a member of the AACTA International Chapter, and a Board member of the Australian Screen Industry Association whose membership consists of heads of all screen industry guilds and unions.
Jo is Associate Producer of, and is featured in, The Matilda Candidate (directed by AACTA Byron Kennedy Award recipient Curtis Levy), a documentary that screened at major festivals in Australia and overseas, and nationally on ABC TV.
She graduated from the University of Newcastle with a BA and a Master of Theatre Arts.
Jo is running for the AFI Board to ensure the views of all practitioners are further represented, to enhance the relationship between the industry and the AACTA, and to lobby for much needed support for the AACTA Awards.
Keith Rodger
Keith is an award-winning producer who has worked in film, television, music, technology and event production for more than 30 years. He is the managing director of production houses Fear of God Films and 98; his partnerships with Oscar-winning actor, producer and director Russell Crowe. 
Brian Walsh
Brian Walsh, B.A. Communications, began his career in television, initially with Australia's ABC, as a Specialist Trainee. From there, Brian went into feature film production and distribution, at David Elfick's Palm Beach Pictures, where projects included the Australian cinema classic, NEWSFRONT.
Brian's first major role in media was with Sydney Radio Station 2SM, where he was Publicity Manager and then Promotions Manager, for Sydney's leading rock music station. Following a five year tenure at Radio 2SM, Brian joined Network TEN, as it's National Director of Publicity & Promotions.
It was at TEN where he launched major network events including the acclaimed Kennedy Miller mini series VIETNAM, THE BANGKOK HILTON, THE COWRA BREAKOUT and THE DIRTWATER DYNASTY. Brian was also credited with responsibility for the nationwide success of Australian family drama series, NEIGHBOURS, where he launched the careers of Kylie Minogue, Jason Donovan and Guy Pearce.
In 1990, Brian founded his own consultancy, The Promotions Department Pty Limited, a company that grew to become one of Australia's leading publicity and promotions companies, specialising in media, entertainment, sports and event management. Brian's company was responsible for the marketing, publicity and promotion for the Australian Rugby League and its ground breaking SIMPLY THE BEST campaign, featuring Tina Turner. The company also produced countless Grand Final & State of Origin Entertainment shows and events.
The Promotions Department Pty Limited was also responsible for publicity throughout Australia for some of the major concert tours for a period of over 12 years, including those by Michael Jackson, Mariah Carey, Neil Diamond, Ricky Martin and Barbra Streisand.
From 1991 through 1995, Brian was consultant to British Sky Broadcasting in marketing and publicity, followed by an assignment to Star TV, Asia, where he launched the Channel [V] music channel through 52 countries.
In 1995, Brian was a key member of the management team to establish Australian subscription, cable and satellite television and the launch of Foxtel. Brian accepted a senior consultancy role with Foxtel as Director of Programming, Publicity & Promotions, overseeing the launch, programme acquisitions, the creation of the entertainment channels and the promotions and marketing of the Foxtel brand. Brian now holds a senior executive position with the company as the Executive Director of Television
AACTA Executive
Damian Trewhella | Chief Executive Officer
Chloe Krushka | Operations & Commercial Partnerships Manager
Sam Buckland | Programming & International Engagement Director
Ivan Vukusic | Awards & Industry Development Manager
Jane Carracher | Finance & Membership Manager
Michelle Small | Marketing & Communications Manager 
Sharon Li | Design & Digital Coordinator
Daniel Carracher | Awards Coordinator
Hayley Toth | Awards & Events Administrator
Mashaka Gunnulson | Marketing & Communications Coordinator
Paris Mostert | Awards Assistant