President, Vice President, Patron & Ambassador
Russell Crowe
AACTA President
Russell Crowe is an Oscar® winner who is regarded as one of the finest actors of our time. Crowe's many acting honours include three consecutive Best Actor Oscar® nominations: for his work in the acclaimed 1999 drama THE INSIDER; the 2000 Best Picture winner, GLADIATOR, for which he took home the Oscar®; and 2001's Best Picture, A BEAUTIFUL MIND.
In addition to the Oscar®, Crowe's performance as Maximus in Ridley Scott's GLADIATOR earned him Best Actor honours from several critics' organisations, including the Broadcast Film Critics and London Film Critics Circle. He also received Golden Globe, BAFTA Award and Screen Actors Guild Award® nominations.
The year prior, Crowe had gained his first Oscar® nomination for his portrayal of tobacco company whistle-blower Jeffrey Wigand in Michael Mann's THE INSIDER. He was also named Best Actor by the Los Angeles Film Critics Association, Broadcast Film Critics Association, National Society of Film Critics and National Board of Review, and garnered Golden Globe, BAFTA Award and SAG Award® nominations.
Crowe's masterful portrayal of Nobel Prize winner John Forbes Nash Jr. in Ron Howard's A BEAUTIFUL MIND brought him his third Oscar® nomination, as well as his third consecutive Critics' Choice Award from the Broadcast Film Critics Association. He also won Golden Globe, BAFTA and SAG® Awards, and several other critics groups' Best Actor Awards.
Reuniting with Howard in 2005, Crowe earned Golden Globe and SAG Award® nominations, and won an Australian Film Institute (AFI) Award, for his portrayal of Jim Braddock in CINDERELLA MAN.
In 2015, Crowe made his directorial debut on the sweeping epic THE WATER DIVINER, in which he also starred. The film won three AACTA Awards, including Best Picture.
Born in New Zealand, Crowe was raised in Australia, where he was first honoured for his work on the big screen and began gaining international attention. He was recognised for three consecutive years by the AFI, starting in 1990, when he was nominated for Best Actor for THE CROSSING. In 1991, he won the AFI Award for Best Supporting Actor Award for PROOF. The following year, he received Best Actor Awards from the AFI and the Australian Film Critics for his performance in ROMPER STOMPER. Additionally, the 1993 Seattle International Film Festival named him Best Actor for his work in both ROMPER STOMPER and HAMMERS OVER THE ANVIL.
Crowe made his American film debut in 1995 in Sam Raimi's Western THE QUICK AND THE DEAD. He went on to earn acclaim for his role in Curtis Hanson's crime drama LA CONFIDENTIAL.
He has since starred in a long and diverse list of films, including the Ridley Scott-directed projects A GOOD YEAR, AMERICAN GANGSTER, BODY OF LIES and ROBIN HOOD. Among his other credits are MASTER AND COMMANDER: THE FAR SIDE OF THE WORLD, for which Crowe earned a Golden Globe nomination; THE NICE GUYS; PROOF OF LIFE; 3:10 TO YUMA; STATE OF PLAY; THE NEXT THREE DAYS; THE MAN WITH THE IRON FISTS; NOAH; FATHERS & DAUGHTER'S; WINTER'S TALE; MAN OF STEEL; THE MUMMY; LES MISERABLES; and BROKEN CITY. He is currently starring alongside fellow Australian Oscar® winner Nicole Kidman in Joel Edgerton's BOY ERASED.
Nicole Kidman
AACTA Vice President
Dr George Miller
AACTA Patron
Dr George Miller is considered the Statesman of Australian film and accepted the role of inaugural patron of the Australian Academy of Cinema and Television Arts in 2001. As a producer, director and writer, Dr Miller's credits include multi-award winning films such as HAPPY FEET, MAD MAX, BABE, DEAD CALM, THE YEAR MY VOICE BROKE and LORENZO'S OIL. Dr Miller's production company, Kennedy Miller, has won more than 25 AACTA Awards, in addition to various international awards including Oscars® and Golden Globes. He is the recipient of the Chauvel Award, the AFI Raymond Longford Award and the Order of Australia for distinguished service to Australian cinema. He is also the Chairman of the Byron Kennedy Award, which is presented in association with the AACTA and recognises emerging innovators in the film and television industries.
AFI AWARD CREDITS
5th AACTA International Award for Best Film, MAD MAX: FURY ROAD alongside Doug Mitchell and P.J. Voeten (2015)
5th AACTA International Award for Best Direction, MAD MAX: FURY ROAD (2015)
5th AACTA Award for Best Film, MAD MAX: FURY ROAD alongside Doug Mitchell and P.J. Voeten (2015)
5th AACTA Award for Best Direction, MAD MAX: FURY ROAD (2015)
Nominated, 5th AACTA Award for Best Original Screenplay, MAD MAX: FURY ROAD alongside Brendan McCarthy and Nick Lathouris (2015)
AFI Global Achievement Award, HAPPY FEET (2007)
AFI Raymond Longford Award (1995)
AFI Award for Best Film, FLIRTING alongside Terry Hayes and Doug Mitchell (1990)
Nominee, AFI Award for Best Film, DEAD CALM alongside Terry Hayes and Doug Mitchell (1989)
AFI Award for Best Film, THE YEAR MY VOICE BROKE alongside Terry Hayes and Doug Mitchell (1987)
AFI Award for Best Direction, MAD MAX 2 (1982)
Nominee, Best Original Screenplay, MAD MAX alongside James McClausand (1979)
Nominee, Best Direction, MAD MAX (1979)
AFI Jury Prize, MAD MAX alongside Byron Kennedy (1979)
A full filmography for Dr George Miller can be found on the IMDb website.
Cate Blanchett
AACTA Ambassador
"Australia profiles highly within the international screen industry – as a nation, we are renowned for producing some of the world's most talented screen professionals, both behind and on camera. I've been a patron of the AFI for 11 years, and am delighted to be part of the AACTA's new Academy." - Cate Blanchett
Internationally awarded actress, Cate Blanchett, was the AACTA's first Ambassador, taking up the important role in 2001. Oscar®, BAFTA and Golden Globe awarded, Blanchett's first major accolade came with her AFI Award in 1997 for Best Supporting Actress in THANK GOD HE MET LIZZIE. With internationally acclaimed performances in films such as ELIZABETH, THE AVIATOR, NOTES ON A SCANDAL, BLUE JASMINE, I'M NOT THERE and CAROL, Cate Blanchett is a highly respected, creative force.
AFI AND AACTA AWARD CREDITS
5th AACTA Longford Lyell Award (2015)
5th AACTA International Award for Best Actress, CAROL (2015)
3rd AACTA International Award for Best Actress, BLUE JASMINE (2014)
AFI International Award for Best Actress, ELIZABETH: THE GOLDEN AGE (2008)
AFI Award for Best Lead Actress, LITTLE FISH (2005)
Nominee, AFI Award for Best Lead Actress, OSCAR AND LUCINDA (1998)
AFI Award for Best Supporting Actress, THANK GOD HE MET LIZZIE (1997)
A full filmography for Cate Blanchett can be found on the IMDb website.
AACTA Board of Directors
AACTA is governed by a Board, which consists of the following Non-Executive Directors.
Keith Rodger
Chair
Keith is an award-winning producer who has worked in film, television, music, technology and event production for more than 30 years. He is the managing director of production houses Fear of God Films and 98; his partnerships with Oscar-winning actor, producer and director Russell Crowe. 
Margaret Pomeranz
Vice Chair
Margaret Pomeranz AM began her career in film and television as a screenwriter in the 1970s after attending the Playwrights' Studio at NIDA.
She joined the nascent SBS in 1980 as a producer/writer which is where her official involvement with the AACTA began when she co-produced the broadcast of the AACTA Awards for the network.
She shared a long-term screen partnership with David Stratton on firstly THE MOVIE SHOW on SBS and then with AT THE MOVIES on the ABC. She has been President of the Australian Film Critics Circle and both President and Vice-President of Watch on Censorship and a member of the Australian Advertising Standards Board.
She is currently presenting on Foxtel Movies Masterpiece channel for her program MARGARET POMERANZ PRESENTS and as co-host of SCREEN, a weekly program on the Foxtel Arts channel with Graeme Blundell.
Noni Hazlehurst
One of Australia's favourite and most distinguished performers, Noni Hazlehurst is celebrated for her work in theatre, film, TV and on radio. With an outstanding career spanning nearly 40 years, Noni is also an accomplished writer, producer, presenter and director.
Among her many awards, she has received four AFI Awards (LITTLE FISH, WAITING AT THE ROYAL, FRAN and MONKEY GRIP), two Logies, an Honorary Doctorate of Philosophy from Flinders University, and an Order of Australia. Noni has also served on a number of boards, including Film Australia and Belvoir Street Theatre.
She has served as Patron or Ambassador for several children's welfare organisations, including Barnardo's, and counts her 24-year role as a host of PLAYSCHOOL as a highlight of her career.
Noni currently stars in Foxtel's Australian drama, A PLACE TO CALL HOME.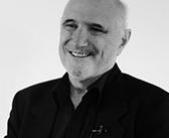 Alan Finney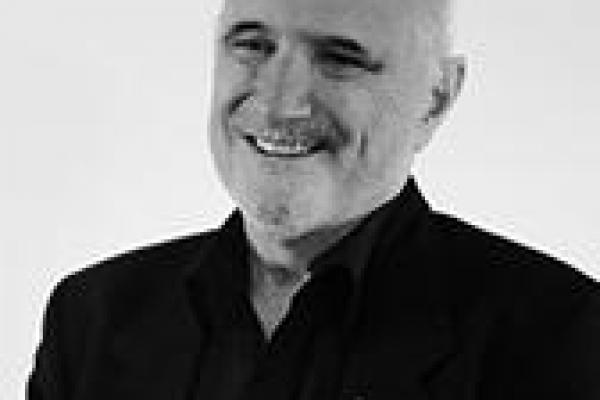 Alan Finney has an extensive background in film production and distribution, first becoming involved in the industry in the early 1960s.
In 1971, he joined Roadshow Film Distributors and brought the movie STORK to Roadshow's attention. This acquisition led to the formation of Hexagon Productions, the first ongoing joint venture between production and distribution entities in contemporary Australian history producing such movies as ALVIN PURPLE, ALVIN RIDES AGAIN, PETERSEN, END PLAY and ELIZA FRASER. During his time with Roadshow Film Distributors, Finney supervised the release of many Australian titles including MAD MAX, BREAKER MORANT, MY FIRST WIFE, PROOF, ROMPER STOMPER, THE PIANO, BAD BOY BUBBY, MURIEL'S WEDDING, THE ADVENTURES OF PRISCILLA, QUEEN OF THE DESERT, DEAD HEART and THE CASTLE.
Alan joined Buena Vista International (now Walt Disney Studios Motion Pictures) in 1998 as Vice President and Managing Director for Australia and New Zealand. Since then he has overseen the theatrical releases of THE SIXTH SENSE, PIRATES OF THE CARIBBEAN, CHICAGO, WHALERIDER, MALLBOY, THE MAN WHO SUED GOD to name just a few and most recently, the record breaking FINDING NEMO from Pixar Studios and PIRATES OF THE CARIBBEAN: DEAD MAN'S CHEST. He left the Disney Company in April, 2010. Finney has also served on the board of the Australian Centre for the Moving Image and as Chair of the Motion Picture Distributors Association of Australia and was previously on the board of AFI.
In 2002, Alan was awarded the Order of Australia Medal (OAM) for services to Australian film. In November 2010, Alan received the Screen Producers' Association of Australia's Maura Fay Award for Services to the Industry.
Jennifer Huby
Jennifer Huby is a partner of HWL Ebsworth Lawyers. Jennifer's experience is in corporate and commercial law with a specialisation in the areas of media and entertainment, intellectual property and competition and consumer law.  She advises on commercial and business matters for a variety of clients and has acted as general counsel to a number of multinational corporations for many years. She has acted on both local and global mergers as well as corporate and business acquisitions and divestments including many in the entertainment sector.
Jennifer has practiced in the area of media and entertainment for nearly 30 years and has worked extensively in live performance and theatre, film and television and music industries. Jennifer has acted for many leading producers of theatrical productions including rights acquisitions for Australian productions of Broadway and West End productions (including Hamilton and Harry Potter and the Cursed Child), financing and investment arrangements and agreements for theatre hire, merchandise, engagement of creative and cast, music licensing and cast albums.  She acts for a number of leading film and television producers and financiers (both local and international) and has credits on numerous film and television productions spanning over 25 years ranging from local productions such as Chopper, to the 3D animated film of Walking with Dinosaurs for BBC Earth and Evergreen Film, to the current production of the Mad Max film  Furiosa for Warner Bros. In the music field, Jennifer acts for a number of iconic Australian artists (including Midnight Oil, Jimmy Barnes, Tina Arena and the Veronicas) and one of the major record companies and is experienced in all aspects of music acquisition, protection and exploitation.
Jennifer also has specialist expertise in the area of intellectual property. She advises on the protection, commercialisation, exploitation of clients' products and services including copyright, trade marks and designs and acts for owners of well-known brands, characters and trade marks worldwide. Jennifer is also regularly engaged to review advertisements and marketing campaigns as well as the labelling, packaging and get-up of products.  She has also advised on numerous large transactions over many years in which IP plays a critical part. 
Jack Christian
Jack Christian is an award winning, two-time Emmy nominated film and television producer, writer and media executive. He has produced over 250 episodes of television, as well as feature films, telemovies and many hours of reality and factual programming. Jack's work as a filmmaker has seen him awarded and nominated for Emmy, AACTA and AWGIE awards.
Jack has also financed and produced theatre on the West End, on Broadway, as well as Australia, and is a seed investor in a number of entertainment, biotech, fintech and agricultural companies. Jack is on the Board of Directors of the Australian Academy of Cinema and Television Arts and is a member of the International Academy of Television Arts & Sciences.
With offices in West Hollywood, California and Melbourne, Victoria, Jack divides his time between Australia and the United States.
Darren Dale
Darren has been a company director of Blackfella Films, Australia's premier Indigenous production company, since 2000.
In 2008 Darren, together with Rachel Perkins, produced the landmark multi-platform history series First Australians, broadcast on SBS to over 2.3 million viewers and accompanied by an internationally acclaimed interactive website. Amongst the many accolades for First Australians were AFI, TV Week Logie, AWGIE and Australian Director's Guild Awards. The 2010 SBS documentary Lani's Story was the recipient of a United Nations Media Peace Award, the second consecutive year Darren was awarded this prize.
In 2011, Darren produced the feature documentary The Tall Man for SBS, based on the award-winning book by Chloe Hooper. Premiering at the 2011 Adelaide Film Festival, the film screened at the Toronto International Film Festival (TIFF) and the International Documentary Film Festival Amsterdam (IDFA). The Tall Man received the AWGIE Award for Best Broadcast Documentary and the inaugural Walkley Award for Documentary and was released theatrically.
The acclaimed telemovie Mabo, which Darren produced with Miranda Dear for the ABC, screened at the Sydney Film Festival in 2012 ahead of its national broadcast to commemorate the 20th anniversary of the landmark High Court decision.
In collaboration with Emmy Award-winning UK writer Jimmy McGovern and Miranda Dear, Darren produced two 6 x 1 hour seasons of the ground breaking Redfern Now for the ABC, the first drama series on Australian television to be written, produced and directed by Indigenous Australians. In 2013 and 2014 Redfern Now won the TV Week Logie Award for Most Outstanding Drama Series, and in 2014 the AACTA Award for Best Television Drama Series. A final telemovie instalment titled Redfern Now: Promise Me was broadcast in 2015.
In 2014 Darren produced the acclaimed First Contact, a 3 x 1 hour documentary series for SBS, which received the 2015 TV Week Logie for Most Outstanding Factual Program.
Next up was DNA Nation, a 3 x 1 hour 'big science' documentary series for SBS. Darren was Executive Producer on the 14 x half hour ABC3 teen drama series Ready for This, winner of the 2015 AACTA Award for Best Children's Television Series and the 2016 TV Week Logie Award for Most Outstanding Children's Program.
In 2016 Darren produced the feature documentary Deep Water: The Real Story which investigated the gay hate epidemic of crimes in Sydney during the 1980s and 1990s and, with Miranda Dear, the companion 4 part SBS crime drama series Deep Water, starring Noah Taylor and Yael Stone. Also for SBS, Darren produced a further season of the award winning First Contact.
In 2017 the feature documentary In My Own Words, written and directed by Erica Glynn for NITV and SBS, premiered at the Sydney Film Festival, and SBS broadcast the major 3 part documentary series Filthy Rich & Homeless which attracted outstanding ratings.
In 2018 Darren produced for SBS a second season of Filthy Rich & Homeless, and the two part documentary series How 'Mad' Are You? which explores mental health.
Completed in 2019 was the AACTA Award winning Best Television Drama Series Total Control for the ABC, produced with Miranda Dear, and starring Deborah Mailman and Rachel Griffiths. Premiering in the Primetime Strand at the Toronto International Film Festival, the series was awarded the 2020 MIPCOM Diversify TV's Excellence Award for Representation of Race and Ethnicity (Scripted).
In 2020 Darren completed a third season of Filthy Rich & Homeless, also for SBS the 4 part observational series Addicted Australia. For the ABC Darren produced, with Jacob Hickey, the documentary Maralinga Tjarutja.
In 2021, Darren is producing for the ABC a second season of Total Control, the feature documentary Step into Paradise about iconic fashion designers Jenny Kee and Linda Jackson, Books That Made Us - a 3 part factual series about Australian literature and a series adaptation of Bruce Pascoe's acclaimed book Dark Emu. For SBS he is producing the historical documentary series First Wars about the nations' frontier conflicts.
With his Blackfella Films business partner, Rachel Perkins, Darren co-curated the film program for the Message Sticks Indigenous Festival at the Sydney Opera House from 2002 until 2011, and in 2012 presented the curated program of Indigenous films Blackfella Films Presents in partnership with the Sydney, Melbourne and Brisbane International Film Festivals.
Darren currently serves on the board of ACMI and the Sydney Film Festival. He was on the board of Screen NSW from 2011 to 2015, the Council of the Australian Film Television and Radio School from 2012 to 2018, with a term as Deputy Chair from 2014 to 2018, and the Sydney Festival. In 2012 he was the recipient of the prestigious AFTRS Honorary Degree.
AACTA Executive
Damian Trewhella | Chief Executive Officer
Chloe Krushka | Operations & Commercial Partnerships Manager
Sam Buckland | Programming & International Engagement Director
Ivan Vukusic | Awards & Industry Development Manager
Michelle Small | Marketing & Communications Manager 
Sharon Li | Senior Design Producer
Keely Wright | Marketing Coordinator
Daniel Carracher | Awards & Industry Coordinator
Hayley Toth | Events Producer
Cyndi Cornwall | Membership Administrator
Lynda Lawson | Bookkeeper