The making of ABC's SAVAGE RIVER, directed by Jocelyn Moorhouse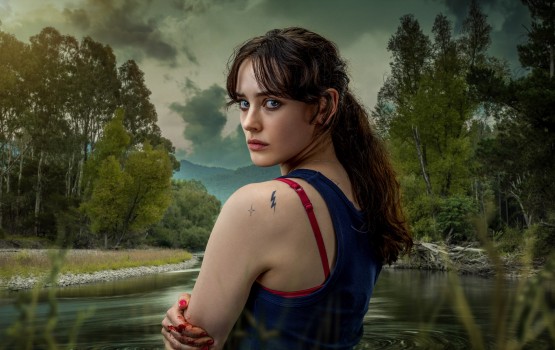 SAVAGE RIVER is a mystery/thriller series on ABC and iView following protagonist Miki Anderson, who returns to her hometown in rural Victoria after eight years in prison. She's determined to finally move on with her life, but the close-knit community of Savage River is not about to let her forget the past that easily. When a murder rocks the town, Miki immediately becomes the focus of everyone's suspicion. With the police closing in, she sets out to prove her innocence, uncovering long-buried secrets that will cast doubt on everything she thought she knew.
Some of the lead creatives behind the scenes participated in a range of panel discussions at special AACTA Member screenings in Melbourne, Sydney and Brisbane – to discuss the conception and production of the series.
Writer/producers Angie Fielder & Polly Staniford, lead writer and co-creator Giula Sandler and writers and co-creators Franz Docherty and Belinda Bradley revealed during the Melbourne Q&A that SAVAGE RIVER was originally entirely built around a high concept idea of a single parcel left at the local post office, with no listed recipient. There is a real-life rule that an unclaimed parcel must remain in the post office for 30 days before the police can collect it into evidence; the mystery of what was inside the box fuelling the narrative. However, after working on the story for several years, writers Docherty and Bradley realised "nothing in the box was going to be worth the payoff," and that if they removed the high-concept idea, they had this "amazing tapestry of people."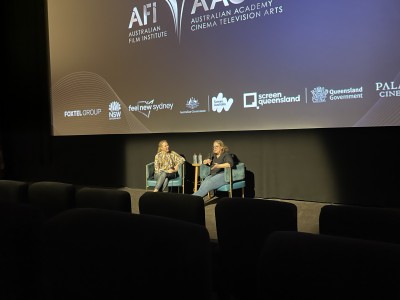 That's when SAVAGE RIVER all started to come together.
"It revolved around this idea that everybody in town had their own secret," Fielder and Staniford noted on why they were drawn to the project. The mystery is the catalyst which begins each character's journey to having that revealed.
The mystery and true-crime genre has resurged in recent years largely due to Scandi Noir – a genre that the creators revealed they heavily referenced in the making of SAVAGE RIVER. Whilst Scandi Noir heavily relies on European scenery – snow capped mountains, foreboding forests, dark rivers and winterscapes - the uniquely Australian setting of Victoria's High Country creates a different feel for audiences of SAVAGE RIVER.
"I always wanted it to be green, foresty," said Director Jocelyn Moorhouse during the Brisbane Q&A. "I love the Scandi Noirs and I said, how do we get that in Australia?"
What remains of the Scandi Noir genre is the psychologically stirring, complex mystery that relies on red herrings, plot twists and layered characters to keep viewers mesmerised.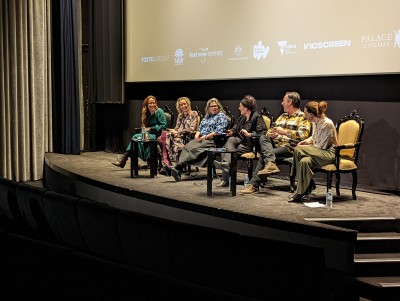 The Victorian High Country also plays a significant role in character development, with the town's locations and businesses serving as extensions of its inhabitants. As Docherty notes, "that travels through the community - the idea of vivisecting each other and carving each other up spiritually." While working on the script, Docherty used his real-world knowledge from working at a Meatworks for several years when he was younger, as a source of inspiration and added the specificity into the script, leading to that part of the world to feel especially strong.
Staniford echoed this sentiment, outlining that the people and their complex relations were a priority for the success of the script.
"It was really important to us that they were all intricately connected," she said. "The underlying theme of the show is how far will you go for your kids?"
"We really loved the idea of all the fathers and mothers and daughters and everyone having a sort of interconnectedness in the town," Docherty said. "We wanted to keep it real. We were just layering in elements of truth in a dramatic way."
Director Jocelyn Moorhouse also believes that it is also very much a story about " predators and prey, and how the powerful can exploit the vulnerable."
With the mystery revolving around the people within Savage River, it was important to get the casting right. Katherine Langford was someone the writers had envisioned in the leading role, and they revealed that her casting attracted other actors to the project, as she was someone that they were keen to work with.
"Just doing scenes with Dan [Daniel Henshall] made me a better actor… made me level up," revealed lead actress Virginia Gay. "I thought the same thing of Katherine [Langford]."
Moorhouse revealed how she gets the most out of actors, and what she does to contribute to their performance. "Everybody has their own process… most actors love a lot of help and love to discuss their character their backstory, and they feel a need to. I do a lot of talking with them, and we explore all the ways they can relate themselves to the character and if I have anything to share about how I relate to the character and their journey and their story, I share it. It's very personal, taking on a character, and as a director I feel it's my responsibility to help the actor get to that point."
Despite the incredible on-screen cast, the team praised those behind the scenes for bringing the story to life.
"Getting those sorts of creatives behind the scenes is where change actually comes from," Fielder noted. She emphasises the importance of the production being women-led.
"We've got to tell all kinds of female stories. More old women stories, diverse stories. I think that there's a million more stories to tell. So this is just the beginning."
You can watch SAVAGE RIVER, with new episodes airing Sundays at 8:30pm AEST on ABC and ABC iview.