SWEET MARY, WHERE DID YOU GO?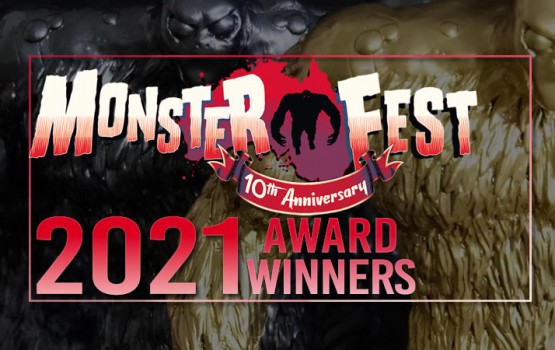 Monster Fest 2021 Award-Winners
On Sunday December 12, Monster Fest 2021 wrapped up at Cinema Nova following the Closing Night Film, WYRMWOOD APOCALYPSE and the presentation of this year's festival award-winners.
Filmmaker Michael Kratochvil's stunning and experimental short received the AACTA Presents 'Best Australian Short Film'. Laced with equal measures of beauty and brutality as two mysterious entities transcend time to commit acts of violence.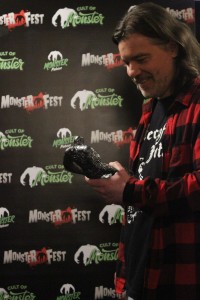 SWEET MARY, WHERE DID YOU GO? (Australia 2021)
Director: Michael Anthony Kratochvil
Runtime:
16 mins
Language:
English
Synopsis: An escaped convict lost in 1803 Australia encounters two immortal time travellers from our evolved future, on a rites of passage journey to vicariously understand mortality.
Other Winners from the night include
GOLDEN MONSTER - Best Feature Film
THE SADNESS
Filmmaker Rob Jabbaz's intense, shocking and stress-inducing THE SADNESS took out the coveted Golden Monster for 'Best Feature Film'.
Best Australian Feature Film
WYRMWOOD APOCALYPSE
Australian filmmaking duo, Kiah Roache-Turner & Tristan Roache-Turner's WYRMWOOD APOCALYPSE picked up the Lexlab Presents 'Best Australian Feature Film' and with the award, a $10,000 Digital Marketing Package courtesy of Lexlab.
Best Short Film
POOR GLENNA
Filmmaker Jean-Paul DiSciscio's hilarious creature-feature received 'Best Short Film' and it follows titular character, Glenna, who struggles to satisfy the odd new appetite of her mutant son.
Best Student Short Film
INNERMOST
Filmmaker Kate Fisher's confronting and poetic work of overcoming trauma, INNERMOST, received the 'Best Student Short Film'.