Round One Finalists Announced for the 2022 AACTA Reg Grundy Award
Round One Finalists Announced for the 2022 AACTA Reg Grundy Award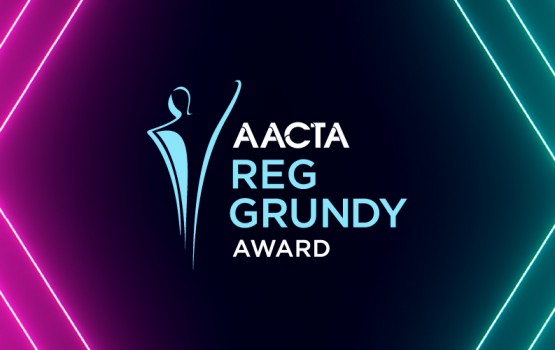 AACTA today announced the 10 Round 1 finalists vying for the 2022 AACTA Reg Grundy Award – an initiative established to support new ideas in screen entertainment and fast track new and original formats.
The 10 original ideas for a new unscripted television show were selected by a judging panel made up of Industry experts Debbie Cuell, Steve Oemcke, Sharon Wheeler, Marion Farrelly and Ian Hogg. Searching for ideas that were not only entertaining and interesting, but also viable, these judges have determined a list that ranges from wholesome and heart-warming, to outrageous and chucklesome. These 10 teams and individuals are now once step closer to obtaining $50K – comprised of $20,000 in cash and $30,000 in development funding.
In the second round, the top 10 entrants will be asked to submit a video pitching their idea (up to 3 minutes in length), a pitch deck, and a one-minute video describing themselves. The five finalists will be announced late November. The top 5 finalists will have another chance to pitch – this time to the entire judging panel – and the person who has pitched the best idea will walk away with the $50,000 prize and a chance to see their idea become a reality. Please see below for the loglines from our 10 Round One finalists:
Bubble Raft - Carolyn Swindell
It's Gruen Transfer and Good News Week for Science
Diamond in the Rough – Cameron Clarke
Diamond in the Rough is a travel show with a difference, showcasing so-called 'Shit towns of Australia'.
Facing the Fear – Rachel Kayrooz
A psychological reality show, walking guests through their journey of facing and overcoming their deepest traumas and fears. Inspiring, gripping and emotive viewing to change the narrative of how we look at mental health and trauma.
It's a Conspiracy! – David Koutsouridis
Mythbusters meets real life Conspiracy Theorists! A comedy panel show that explores the world's most prevalent conspiracy theories, their origins, and ultimately tries to make some believers see the light.
Love Virtually - Duane Hatherly
A revolutionary new dating series where singles search for love, through dates, games and eliminations, in the gamified world of virtual reality!
Mr. Wolf – Jayden O'Shea, George Harrington
Mr. Wolf is a reality competition series that pits 20 adults against one another over 5 supersized childhood-themed games. Only 3 contestants survive and compete in the final game, where they face off against the villainous Mr. Wolf for the chance to win a cash prize.
Soul Dad – Matthew Church, Amanda Ashton
An expert team of coaches, psychologists & stylists take 7 ordinary Sole Dads and make them extraordinary Soul Dads.
Ultimate Roller Party! – Phil Enchelmaier
A joyous, retro-fuelled roller dance competition starring Australia's favourite celebrities as they skate their way to the top – or crash out!
Unshackled – Andrew Taylor, Shanelle Franklin, Tamara Linke
Comedians Shanelle Franklin and Tamara Linke navigate what happens to us after we have children. Do we forget what it's like to have fun, take risks and live on the edge? Leaving their husbands in charge of running the family, Shanelle and Tamara are pushed out of their comfort zones and challenged to live on the wild side for a moment, no matter how old, tired, and out of touch their inner saboteur - and society - is making them feel.
Woke Up, Australia! – Meaghan Wilson Anastasios
Wake-overs for a brave, new world