Round One Finalists Announced for AACTA Pitch: Mother in Partnership with Monster Pictures.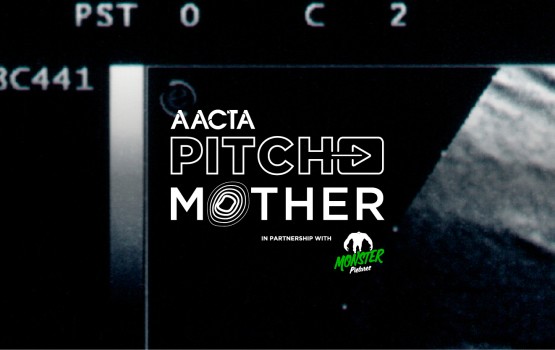 The round one finalists for AACTA Pitch: Mother in partnership with Monster Pictures have been announced. These 20 filmmakers have submitted remarkable horror and elevated genre pitches and have proceeded to the next round of judging for the chance to receive $10,000 in development funds and a distribution deal with Monster Pictures.
The 20 finalists submitted an outstanding pitch demonstrating originality and strong storytelling in the horror genre, around the theme MOTHER. These shortlisted entries have the opportunity to participate in the second round of the initiative where they will be asked to meet challenges that exist in the real world of feature film development. Clear planning around financing, marketing and audience development will be critical as is the demonstration that they have a clear understanding of what it takes to take the project to market in a fresh, innovative and exciting way.
Up to eight filmmakers will get a chance to pitch their project to a panel of judges comprised of established horror film-makers, screenwriters, and producers including Robbie Miles (CRUSHED, DANGER CLOSE), Rosie Lourde (DEADHOUSE DARK, SKIN DEEP), head of Pictures in Paradise, Chris Brown, programmer for Monster Fest, Kim Taylor, and co-founder and head of Monster Pictures, Grant Hardie. The eight finalists will be announced at the end of the month. Please see below for the loglines from our 20 talented Round One finalists!
A TENDER AGE - Alfred Haddon & Michelle Keating
After a severe skating accident leaves fifteen year old Miranda disfigured, they embark on a journey of fluidity and self discovery, forming new relationships, fracturing old ones, and developing a terrifying fascination with their wounded figure.
ALTERATE - Jonny Morfoulis & Samuel Keene
After the death of his mother, a software engineer visits his childhood home reminiscing his upbringing when he discovers his memories have been twisted as old scars are cut back open.
EVENFALL - Dean Butler
A detective turns to a widower with newly acquired supernatural abilities stop an ancient evil.
FREYA - Rhona Rees
In a future where birth control is available only to men and abortion is completely outlawed, a young woman must fight for her autonomy and her life when she is tricked into falling pregnant to a one night stand.
FUNGAL - Nick King
Heidi — a workaholic nurse — must learn to trust her wayward ex-fiancé when a fungal brain parasite unleashes the zombie horde. Divided, they'll die. As a team, there's a chance. But the pathogen makes you helpful and kind before it makes you kill, so Heidi's faith in Aiden will be stretched to breaking point as she tries to escape with her life — and that of her unborn child.
I DON'T WANT TO BE A MONSTER - Anna Spark & Ayuka Shirao
The same night that Margot finds she's accidentally invited a foetus into her womb, she and her housemates accidentally invite a demon into their home.
KOAN - Grace Tan & Neilesh Verma
Devoted to a mysterious online cult that watches her every move, a formerly incarcerated woman consumed by a delusion of divine purpose finds her grip on reality crumbling when she reconnects with her estranged mother.
LULLABY - James Chappell & Sam Marques
A foster mother must put aside her distaste for violence to save her girls' home from an escaped child-killer.
MIDS OF THE NIGHT – Oscar Thorborg & Simone Alcorn
While working the graveyard shift at a hospital, five midwives are trapped together during a blackout. To pass the time they share their most shocking and grizzly stories, only to realize they all have one thing in common.
MOTHER TONGUE - Glen Fraser & Amelia Foxton
When biology and the system fail them in their dream of motherhood, childless couple Alexandra and Jade turn to the dark arts to craft a most unique solution.
MURDER BALLAD - Tom Campbell, Adam Spellicy, Molly O'Connor & Philipa Campey
A grieving singer retraces her deceased partner's footsteps to a remote rural house with a violent history. There, she becomes the unwitting medium for restless spirits re-enacting their own tragic past.
NEVER LEAVE MY SIDE - Elizabeth Middleton & Bridget Harvey
After moving to a sleepy lake side town, SAM and her husband TOM find themselves in a place of isolation. Haunted and inexplicably drawn to the nearby lake, SAM's past blurs with the present, her recollection fades, sanity cracks, her marriage breaks and from the lake's murky depths, a monstrous sea creature beckons.
SENTIENT - Kara-Lee Chandler
A single mother watches in horror as her teenage daughter loses herself in the online world but when her behaviour becomes deadly she must act to save her daughter from the clutches of the Sentient.
SICK! - Martin Copping & Stephen Kok
Hilda is the most highly awarded nurse in her town. When her daughter Ella becomes 'sick', she will do anything to get her better. Even commit murder.
SPAWN OF SYLVIA - Rosie Traynor & Martin Sharpe
A group of elderly women in an idyllic commune in the forest, become trapped when their leader is convinced they're being watched by a dark presence. Something wicked this way has come.
SPECIMEN - Ella Cook
A young man contracts a rare parasite whilst on schoolies in Thailand and is forced to carry it in his system as part of a medical trial.
STUNNERS - Nicole Delprado
A frustrated gymnast and her overbearing, stunt-person mother are hired for a feature film. Arriving at a remote location, they're pulled into a strange building where all the fights are real and they must be the last ones standing to win a bizarre reality show.
THE MATRIARCH - Jayden Creighton
A thirteen year old girl kills her addict mother's boyfriend in self-defense, and is subsequently terrorized by her own mother.
VIOLET DAZE - Marisa Martin & Clare Langsford
Violet and Daisy are the very best of best friends. Their mothers say they're "joined at the hip". They think that sounds like an excellent idea.
WOLFMOTHER - Steve Bonanno
Muscle-bro influencer Jay Hemmings has lost his mum, and his memory. He sobers up after a bender in Sydney's northern beaches, and discovers that his father has been brutally slain. He must backtrack through the past 48 hours of drug-hazed memories to piece together the story of what got him into trouble, find out happened to his Mum and Nanna on the night of the murder… and learn why almost everyone he encounters is terrified of him. Not even his macho buddies are prepared for the beast that is unleashed when Jay opens his eyes, and the moon becomes full.