Earlier this year, we teamed up with Screenworks and the Australian Writers' Guild to launch AACTA Pitch: Regional Landscapes, a competition to discover new story concepts in which the regional setting and location lends itself as a central character to the narrative. Location as character has long been a defining feature of Australian filmmaking, where our lush rainforests, crisp blue coastlines, picturesque country towns, boundless bushlands and the spectacular outback offer local and international audiences a deeper insight into uniquely Australian environments and perspectives. From over 200 entries, the following five pitches were selected as finalists for their unique approach in connecting the Australian regional landscape to the heart of their films.
Eager to understand the impact an environment may have on creative concepts and ideas, AACTA Connect asked finalists how they drew from their landscape experiences.
AMANDA BRIDGEMAN | ARTISAN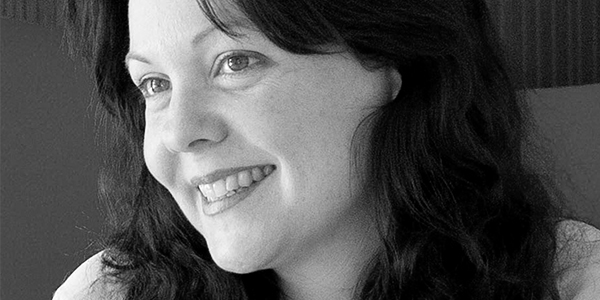 Amanda Bridgeman is an award-winning author from Perth. Bridgeman's ARTISAN is based in Western Australia and tells of an eternally hopeful baker who befriends a pessimistic graffiti artist, together they fight to revive their dying town through art in order to win back the regional fair.
Born in Geraldton, Western Australia, Amanda moved to Perth to complete Bachelor of Arts in Communication Studies at Murdoch University, studying film and television with creative writing. Following her studies, she moved to London to dabble in Film & TV acting as an extra. Amanda is now a professional writer who enjoys working across different genres and creative formats, be it science fiction/thriller novels, screenplays, or short stories. She is a Tin Duck Award winner and an Aurealis and Ditmar Awards finalist. Her latest novel, The Subjugate, has been optioned for TV by an Oscar and Golden Globe nominated production company.
ANNA LINDNER | BIG THINGS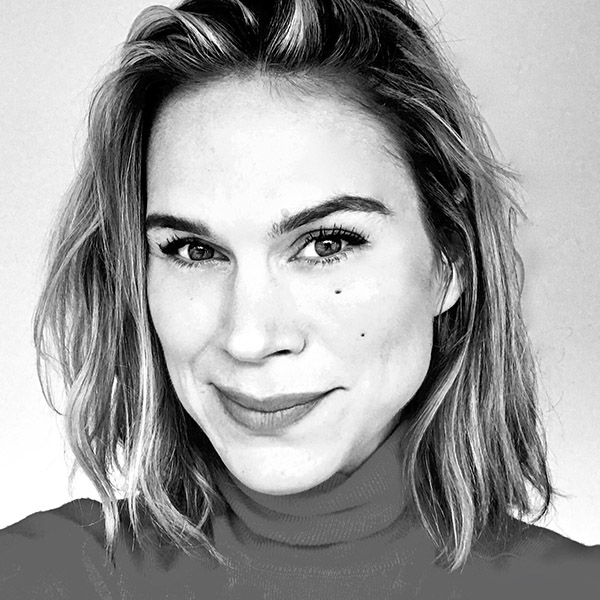 Hailing from regional South Australia, Anna Lindner is an actor and writer. Linder's BIG THINGS is about a wide-eyed roller girl named Stevie who has a chance encounter with her long absent father. Her dream comes true as they reconnect on a road trip across Australia to see the country's 'big things'. However, she soon suspects her father's real motives for the journey are far bigger than any pineapple or prawn.
Anna spent most of her childhood trying to roller-skate on dirt roads flanked only by the panicked eyes of onlooking sheep in regional South Australia. As a screenwriter, she loves paying special attention to the courage required to laugh in darkness. She is committed to addressing the worlds of mental health, attitudes toward ageing and gender. Most recently, Anna was selected for SBS and Screen Australia's Digital Originals initiative, for development of her project A BEGINNERS GUIDE TO GRIEF. Last year she won the 2019 Screen Makers Conference ABC iview $10,000 Pitch-a-rama competition for her project, THE DASH. In 2017, she was the recipient of Screen Australia's GENDER MATTERS new screenwriters initiative, Smart For A Girl: ROAR. Anna's current work features in Closer Productions' AACTA-Award winning SBS drama, THE HUNTING, directed by Sophie Hyde & Ana Kokkinos.
GEORGINA JENKINS | BLACKBIRD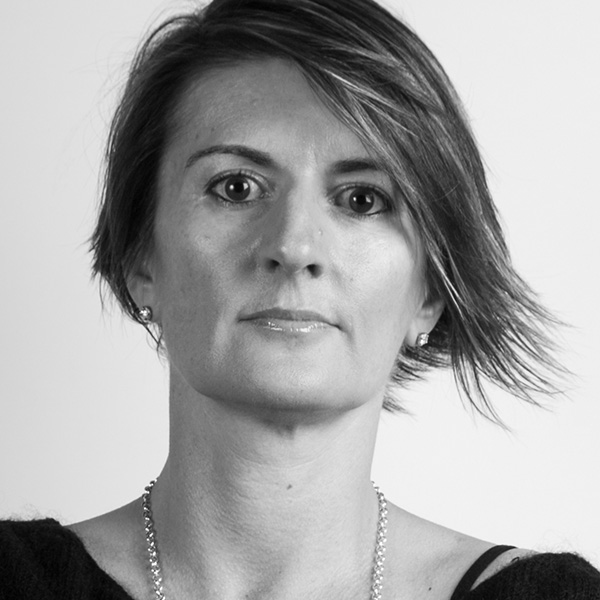 Georgina Jenkins is a writer and producer from Canberra. Jenkin's pitch BLACKBIRD tells of a feisty but forgetful Greek woman who is Forced into aged care and decides to manipulate her carer into taking her on a road trip to retrieve her lifesavings before the family home is sold.
Georgina's many projects include a Screen Canberra-funded short named PAST IMPERFECT, which was screened at festivals in Australia and internationally, including the Byron Bay International Film Festival, Canberra International Film Festival, NYC Mental Health Film Festival and Flicks4Change LA Film Festival. It also received six awards at the Canberra Short Film Festival. She also worked as Producer Attachment to Joanna Werner on the AACTA-Award nominated Foxtel drama series SECRET CITY (season one) and also on the AACTA-Award nominated DANCE ACADEMY: THE MOVIE.
Georgina was selected for the Gender Matters-funded Athena Project, run by Screenworks, which led to the establishment of her production company Birds of Prey Entertainment, focused on developing female driven content. Her feature project BLACKBIRD was also recently selected for the current Dame Changer Mentor-to-Market Project Accelerator.
SAMANTHA LAUGHTON & TRACEY RIGNEY | THE BOUNDARY RIDER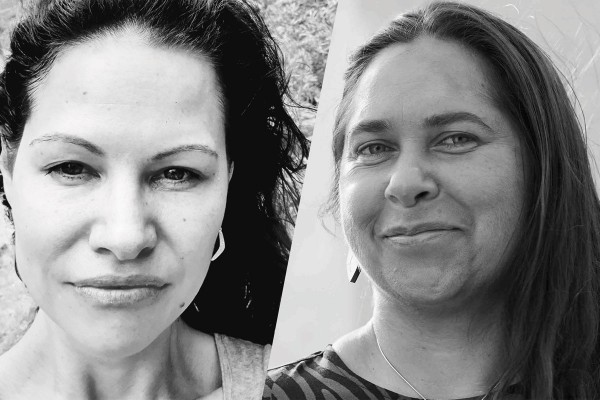 Written by Samantha Laughton and Tracey Rigney, THE BOUNDARY RIDER is about a woman named Kitty and her best friend Narnde, a stock horse, who works the outback desert along the Boundary Line. Enslaved by harsh work and a cruel boss, she discovers the strength of her culture through the memories of her grandfather's teachings, and her power and freedom as a woman.
Since 2018, Samantha Laughton is the Producer and Production Manager of MARNGROOK FOOTY SHOW, (NITV and SBS, now CH31). Samantha is also a broadcast journalist with 3KND, producing and announcing on weekly radio program Balit Dhumba – Strong Talk with Samantha Alexis. Other Producing credits include Talkin' Treaty, an expert panellist talk show for NITV/SBS that aired in December 2018 covering the contentious topic of Treaty. With 15 years' experience in media, communications and television broadcast; and over 22 years in the creative industries Samantha continues to pave a path forward in the film and television industry as a strong, First Nations' female Writer / Producer and Filmmaker.
Tracey Rigney is a Wotjobaluk and Ngarrindjeri woman from Victoria and South Australia. Her screen credits include the award-winning documentary Endangered, which is one of five productions in the Loved Up series that screened on SBS in 2006. Endangered also appeared in the Message Sticks Festival at the Sydney Opera House and the 2005 Melbourne International Film Festival, where it received a highly commended emerging filmmaker honourable mention. Tracey's debut in Direction was DODGER'S HEART, which premiered on the Indigenous channel NITV. Other directing credits include A Chance Affair (2018), Man Real (2015), The Sapphires – Director's Attachment (2012), Abalone (2012) and Endangered (2005). Her writing credits include Elder (2019), which screened at MIFF, Sydney Film Festival, Berlinale and imagineNATIVE), The Warriors (2017), Man Real (2015), 8MMM Aboriginal Radio (2015) and Endangered (2005). She is currently developing a play called Slow Awakening, among other exciting film and theatre projects.
TIMOTHY WALKER & GRETEL VELLA | A SUNBURNT CHRISTMAS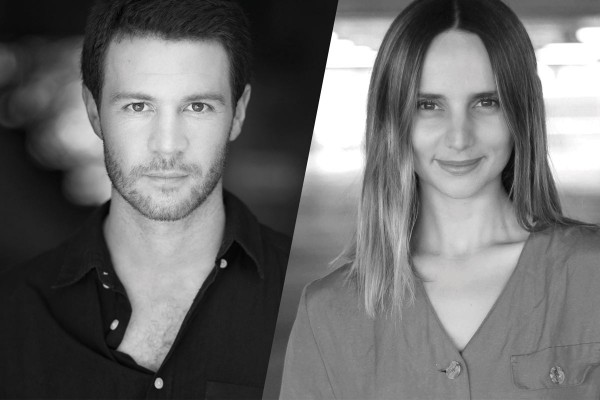 Written by Timothy Walker and Gretel Vella, A SUNBURNT CHRISTMAS is based in Regional Victoria and is about an exhausted Santa and his reindeer crash-landing in outback Australia and a drought stricken family must train a team of wild kangaroo's in order to save Christmas.
Gretel Vella is a writer and graduate of NIDA's MFA in Writing for Performance. She most recently wrote on Hulu's upcoming historical comedy THE GREAT for showrunner Tony McNamara (The Favourite, Cruella, Puberty Blues). In 2018 and 2019, Gretel wrote on Seasons Three and Four of medical dramedy DOCTOR DOCTOR for Channel Nine and Easy Tiger productions. She also wrote on it's spin-off web series for Ninenow, WELCOME TO WHYHOPE.
Gretel's playwriting credits include A PERIOD PIECE for the Old 505, CARKING IT for NIDA's season of student productions, THE BLOOD ON BLOODY BLOOD LADDER for ATYP and Griffin Theatre, and SHANDY'S CORNER for KXT. In 2019, she was awarded the ATYP Co-commission for her play BATHORY BEGINS and was selected for their National Studio and Fresh Ink Mentoring programs for 2017. Gretel is one of four playwrights who has been selected for the Philip Parsons Writers Lab for 2020. She will work on a new play to be showcased at the company at the end of this year. She is also an associate artist with Glitterbomb Sydney and the co-artistic director of The Louise Frequency with fellow NIDA alumnus Emme Hoy.
Hailing from a quiet farming community of Portland in Victoria, Timothy Walker is an actor and writer. He graduated from NIDA in 2018 with a Bachelor of Fine Arts (Acting) where he was the Hazel Treweek Shakespeare Award, Keith Bain Movement Award and Leslie Walford Award winner. He has also studied filmmaking at Swinburne University.
Some of Tim's screen acting credits include THE GREAT written by Tony McNamara (The Favourite, Doctor Doctor), EVERYTHING BUT A MAN directed by Nnegest Likké and LAST WRITES directed by two time EMMY winner Peewee Piemonte. He recently finished performing in the OUR BLOOD RUNS IN THE STREET at the Old Fitz Theatre. As a filmmaker he wrote, directed and acted in the short film KIN, which is currently in post-production. He also wrote the short film DARK CHOCOLATE about an unemployed Oompa Loompa which was an official selection for the Colorado Environmental Film Festival.
Each finalist will have the chance to develop their original feature film idea by pitching their idea to a panel of key industry figures. For the winner, the prize includes opportunities through the Australian Writers' Guild Pathways program, Script development from acclaimed screenwriter Emma Jensen, memberships with AACTA, Screenworks and the Australian Writers' Guild, plus tickets to the 2020 AACTA Awards in December. Winners to be announced in April 2020.
For more information, please visit aacta.org/aacta-pitch-regional-landscapes.