Lorin Clarke on MONSTER BEACH
Cartoon Network is set to launch their biggest local production yet: MONSTER BEACH! Written, directed and produced in Australia, MONSTER BEACH follows the frightfully funny adventures of surf-siblings Jan and Dean, enjoying an endless summer vacation with their laidback uncle and a bunch of mischievous, thrill-seeking monsters.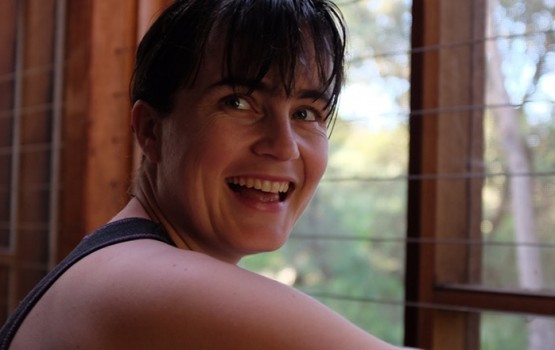 Featuring voices from incredible Australian talent including Rove McManus, Scott Edgar (Tripod) and Steven Hall (Fawlty Towers Live), as well as music from Raul Sanchez (Magic Dirt), Quan Yeomans (Regurgitator), this awesome new kids series joins the ranks of recent Cartoon Network animations created in Australia, including BILL & TONY, EXCHANGE STUDENT ZERO, LASSO AND COMET and THE SKETCHY SHOW.
Following the success of the MONSTER BEACH movie, which won the 2015 ASTRA Outstanding Children's Program, comes this fresh and fun series from the minds of top Aussie creatives. The series is sure to become a monster hit from its very first wave!
As part of the writing team on the Emmy Award-winning children's series BLUEY, MONSTER BEACH writer Lorin Clarke sure knows how to make fun and engaging television for kids. Lorin has written for a range of children's TV shows including KITTY IS NOT A CAT, LARRY THE WONDERPUP and POCOYO and has also written the children's book Our (Last) Trip to the Market.
AACTA Connect asked Lorin Clarke everything there is to know about writing hilarious cartoons.
MONSTER BEACH is your first collaboration with Cartoon Network. As a writer, what are the freedoms and challenges that come with writing an animated series?
Writing for an animated series is a wonderful opportunity to work in a format unhindered by reality. There's literally a character in Monster Beach who can remove her own head. There are other (technical) limitations with animation but mostly you just want to make sure it's engaging on a story and character level, whatever the format.
What made you first interested in writing entertainment for children and why do you think children's entertainment is important?
Children learn by listening to and telling stories – often through play. Sometimes, if you watch a TV show with a child, you have to schedule in thirty minutes straight afterwards of them running around the house being the characters. It was having my own children that got me into writing for kids – children are a wonderful audience. Imaginative, keen, curious, delighted, and devastatingly honest.
Your work allows children to activate their imaginations, both when watching a series and beyond in their own play. How do you tap into your inner child when writing and create stories that resonate with a young audience?
I remember being a child so well that it still surprises me sometimes to realise I'm not one. Kids do bold and ridiculous things. They're basically walking scientists, testing everything in the world, one by one. They say things like, "Mum, I just tasted that pole because it looked cold, is that okay?" There's something uncomplicated but boundless about that time in your life and it's a wonderful thing to be able to tap into.
When creating MONSTER BEACH, the key Australian creatives worked with production teams from all over the world to bring the series to life. How important was it to you to keep an 'Australianness' in the story, even when creating for a global audience?
It's a truly international show, Monster Beach, but I think you can see the Australian in it. There's a laid-back surf beach vibe that represents a kind of California/Australia hybrid. I must admit, I wouldn't mind living on Monster Beach. Except for the evil capitalist dude and the megalomaniacal witch doctor. What neighbourhood doesn't have at least one of those, though, I guess?
What was your favourite Australian cartoon growing up?
There weren't many! My favourite cartoon was Astro Boy, which was on TV every afternoon. I can still sing the theme song. My favourite Australian kids' show was probably Round the Twist.
What is one thing that emerging writers can do to develop their skills?
I'm going to sound like every writer you ever heard on the subject but there really is nothing else better than this: write. A lot. Say yes to writing for things so you have deadlines and someone waiting for you to produce content for them. Read your stuff out aloud. Get people to critique it and learn to take criticism. Criticism is so helpful. Go to the theatre if you can. Watch movies. Watch television. Read. Listen to the way people talk. Collaborate but also make sure you can do it alone (it can be quite solitary!).
MONSTER BEACH will premiere on Cartoon Network on 11 April 6:30pm, with new episodes every weekend (Foxtel channel 713 or Fetch channel 149).