Lexlab talk all things digital marketing for film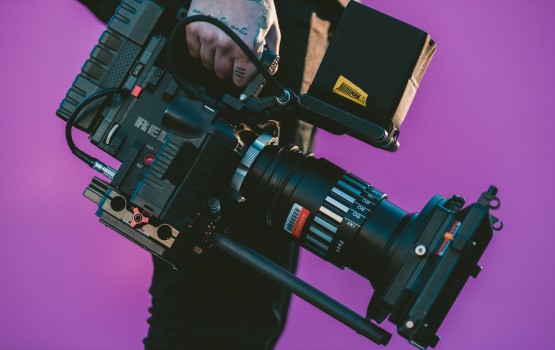 Lexlab, a Melbourne-based digital advertising and marketing firm, has been a supporting partner of the AACTA PITCH in partnership with Monster Pictures initiatives for the past two years, working with the finalists over the qualifying rounds to explain the importance of digital advertising and marketing to the filmmakers as they develop their projects.
This week AACTA spoke to Alfie Lagos the founder and director of Lexlab who has lived and breathed digital advertising & marketing for over 19 years. His experience covers a deep understanding of designing, running and implementing digital advertising campaigns across a diverse range of industries.
Q: How did you first get into the digital marketing business?
I've always had an interest in tech and nerdy things in general, but I also enjoy interacting with people. I didn't want to be chained to a computer all day, so after finishing an Applied Science degree, I gravitated towards digital marketing operations as it had a good mix of both. The ever-evolving nature of it was really attractive as well as it keeps me on my toes and always learning
Q: Tell us about the evolution of Lexlab and what you saw happening in the market that led you here?
After spending almost 20 years heavily involved in the 'doing' part of digital advertising, the planning and trafficking digital ad campaigns across all the different platforms, it confused me that the exciting 'strategy' part which is the actual digital marketing tended to be treated separately, often leaving the most critical implementation piece of digital being passed over to a detached operations department or even more commonly, junior staff.
With the high touch, rapidly changing nature of digital marketing and industry platforms, it's really important these two elements are closely aligned to ensure campaigns are executed properly, and new opportunities and capabilities are leveraged. Lexlab focuses on simplifying the whole digital advertising landscape to make it easier for people to understand and then use.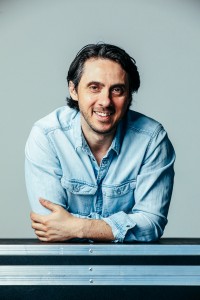 Q: In the past few years you've notably skewed your business to focus on marketing theatrical releases for feature films, tell us how that came about?
It was the early success of an international stadium tour that resulted in us being introduced to some movie distributors (including Monster Pictures). The remarkably collaborative nature of the movie industry meant that once we started seeing good results at the box office for the movies we were running, they spread the word to each other about Lexlab. Now we work across multiple distributors on everything from niche art-house releases to broad targeted blockbusters.
The team at Lexlab absolutely love working on both theatrical releases and home entertainment and are looking forward to a big 2022 as the world opens back up again.
Q: What's involved in a digital marketing campaign for a feature film? Give us the broad strokes.
Once we define the specific audience and strategy using our LabLogic strategic planning tool, we take a 3 pronged approach to the releases. A small Learning / Pre Awareness phase where we test which audience respond to the trailers, followed by a large Pre Release push where we drive the video heavily across all the relevant digital channels (can be a mix of Broadcast TV eg channel 9, 7, 10 SBS, YouTube, Socials, High Impact Display + More) and then once the movie is released, we shift to a ticketing phase driving measurable session initiations to cinemas.
Q: What advice would you give to filmmakers when considering a digital marketing campaign?
Use the fact that digital audiences are easily distracted to your advantage by designing a trailer that grabs your audience's attention as early as possible. Have a 15 and 30 second cut ready for your advertising.
Q: What does the future hold for Lexlab working in the film industry, any exciting new innovations in the works that you can share?
2022 is going to be a big year for Lexlab in terms of our focus on how we plan to support the film industry. Firstly, we're going to be offering Movie Advertising Packages as awards to select industry events (like Monster Fest) and independent filmmakers.
We're also doing strategic partnerships with movie based service providers to boost the audience experience after they interact with the movie trailers we're running.
Furthermore, every movie campaign we run teaches our LabLogic platform how to market the next one better. We're looking to officially release it to our clients in 2022 with its ultimate aim being to further refine our theatrical release advertising strategies and increase our clients' box office results.
ABOUT LEXLAB:
Lexlab offers their customers tailored digital paid advertising solutions to help them achieve their business goals. Results are underpinned by their proprietary planning technology, implementation expertise and measurement methodology. For more information; visit the Lexlab website.