Introducing the Winner of AACTA Pitch: Charging Creativity presented by MINI… Sunny Grace!
Five finalists from across Australia pitched their short film concepts to the esteemed judging panel including Margaret Pomeranz AM (SCREEN, THE MOVIE SHOW, AT THE MOVIES), Michele Bennett (JUDY & PUNCH, CHOPPER, MR INBETWEEN), Loani Arman (OUR GREATEST ESCAPE, MY BODY SAYS) and John Molloy (MOLLY, THE GLOAMING, UNDERTOW) announcing Sunny Grace (TRIGGER HAPPY, DIK), the winner of AACTA Pitch: Charging Creativity presented by MINI.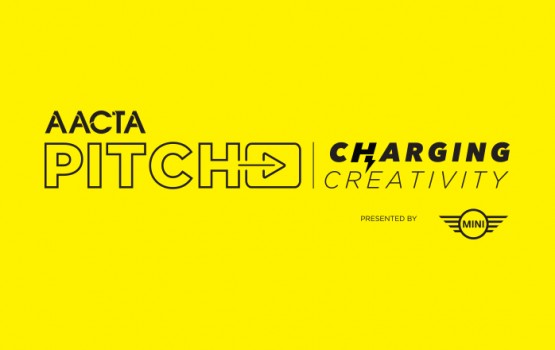 Sunny's winning concept CHARGING, a piece about creatively rising to the challenges of an isolating household, earned her $15,000 towards the production of her film, $5,000 cash, a complimentary MINI electric hatch for the duration of her shoot, tickets to the 2021 AACTA Awards presented by Foxtel, and invaluable mentoring opportunities with the judging panelists.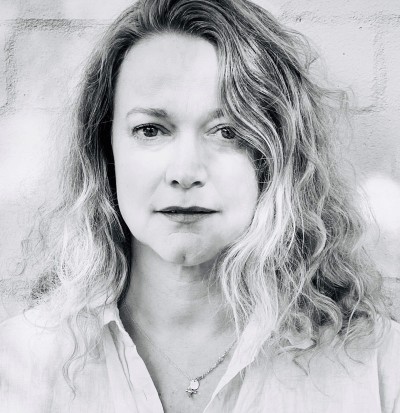 We spoke to Sunny about her pitch and how she is staying creative during the pandemic.
In which ways did MINI's Charging Creativity Manifesto inspire the screenplay?
The manifesto inspired me to explore the idea of humans using creativity to be more innovative and to make us more sustainable. I got thinking about the word Charging, which lead me to its colloquial use in Surfie lingo to mean to 'go for it', and waves as a source of power. Surfies' are also synonymous with environmental activism and by combining these elements, I came up with the idea of a dyslexic Dad trying to teach his daughter the old school way during COVID homeschooling and the struggles they faced. How can he help her to learn in a different way to help her feel confident and positive? The line from the manifesto "hunger to get out" resonated with me during this time, when so many of us have this hunger. He took this hunger to get out of the classroom and combined it with his knowledge of the ocean to teach her about physics in the real world. She learns to think in original ways and use her creativity to change the world.
Having just won a national pitching competition, what's your top tip for a solid pitch?
Pitching does not come easily to me, but I recommend doing the work on the pitch beforehand. I wrote a whole other pitch for this and realised it sounded like a high school speech. I threw it out and went deeper within to access what I really wanted to say, where my true creative inspiration came from and how I saw it coming to life. I rehearsed it a few times, but not too often, to keep it fresh. I had it there on my screen during the live pitch to prompt me but tried to keep it natural. My top tips are to breathe and take it slow. It's a skill, practice is imperative. Also be realistic about what you can achieve within the budget and be prepared to answer these questions from the judges.
How have you been charging your creativity during the pandemic?
Funnily enough I have been practicing pitching. Writing comes easily to me - conveying the ideas in a one pager not so much. Pitching to a crowd or judges is even harder. During COVID there have been many great opportunities to practice these skills online, with other writers and on my own. The pandemic has presented so many opportunities online to learn from other writers and creatives from all over the world. I have also been developing two TV series ideas. I am writing for an online magazine - a story per week. I have enjoyed the time to read books, binge-watch shows and movies - for research purposes of course.
Congratulations to all the finalists of AACTA Pitch: Charging Creativity Presented by MINI. Check out their unique concepts below:
ALEX'S PERFECT DAY | Sam Rankin, Rachel Wilson and Vanessa Cox | Melbourne
A daughter plans the perfect day for her family on the last day of school holidays
DAD JOKES | Andrew Burkitt, Jack Braddy and Xavier Nathan | Melbourne
When struggling comedian Nick can't seem to live up to his father's legendary comic shadow, he is pushed to the limits by iconic Australian comedian Shaun Wood to break away from the constant monotony that plagues his sets and take the bold jump into something personal, authentic and entirely unique.
LIFE LESSONS | Mandy Keulen | Adelaide
A mild-mannered teen desperately wanting to ask his love interest to the Graduation Ball but he doesn't have a car or a license!
SPARKS | Katia Mancuso | Melbourne
Following the life of Alya from early childhood to high school, we get a glimpse of an unapologetically creative soul constantly trying to find her spark, and herself, through the tough times in her life.
The AACTA Pitch: Charging Creativity presented by MINI judging panel includes:
Writer, Producer and award-winning film critic Margaret Pomeranz AM (SCREEN, THE MOVIE SHOW, AT THE MOVIES)
Award-wining producer Michele Bennett (JUDY & PUNCH, CHOPPER, MR INBETWEEN)
Winner of AACTA Pitch: Forever Unexpected presented by MINI Loani Arman (OUR GREATEST ESCAPE, MY BODY SAYS)
AACTA Award winning producer John Molloy (MOLLY, THE GLOAMING, UNDERTOW)