Hollywood's best kept secret down under - HASK
In 2021 we're spotlighting Hollywood's best kept secret down under, partnering with HASK to highlight the exceptional work of Australia's Hair and Makeup teams.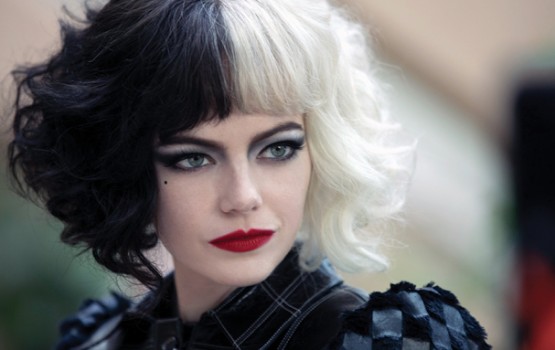 As an essential part of any character story, the stylists behind these iconic on-screen hair and make-up looks share their secret to radiant, healthy hair, minus the nasty ingredients.
The AACTA Awards' official Hair Care partner is here for the long run, continuing their journey with our illustrious red-carpet event by taking over the 2021 Styling Suite. HASK know hair stylists, with their ethically sourced, cult-following products used on more than 750 film and television projects globally, including The Hunger Games, A Star is Born, Bridgerton and most recently Disney's CRUELLA. With exceptional backstage results, HASK's products are essential for show-stopping performances on camera.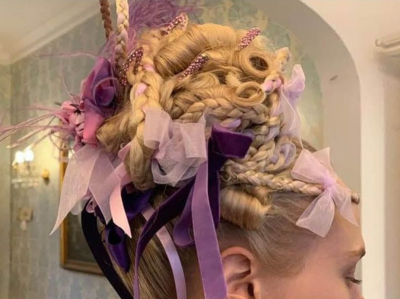 With those long days on set, hair health is a priority for many Hollywood stylists, who know that damaged hair with a build-up of product is the last thing the camera should see. With hours of styling with heat and product backstage, HASK is the solution trusted by hair stylists, who value hydrated, healthy, camera-ready hair.
Known for her iconic work on the Hunger Games and Fast and Furious, Linda Flowers aims to give all her clients the healthy hair that she values using HASK's Hair Shine Oils.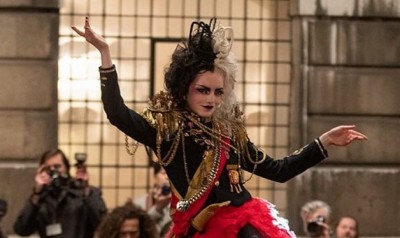 Nadia Stacey, Mastermind behind the hair of Disney's CRUELLA, used HASK's products on the set to create Emma Stone's iconic, punk-rock hairstyle, swearing by the HASK 5-in-1 Leave-In Sprays which she has commented "leaves the hair looking shiny and healthy instead of weighed down with product". Stacey sees HASK products as a win not only because they "do the job beautifully" but also because of their competitive price that doesn't eat up the styling budget.
For Marc Pilcher, hair stylist on set of Netflix's Bridgerton, the secret to creating his iconic, regency-era hair was sending the actors home with HASK's Deep Conditioners, ensuring they had beautiful hair that was easy to work with and was kept healthy the entire time.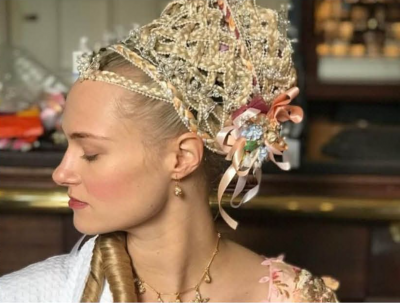 With actors increasingly aware of the ingredients used around them on set, HASK is the clean and cruelty-free solution to all your hair styling needs and prides itself on being free-from sulfates, parabens, phthalates, gluten and aluminium.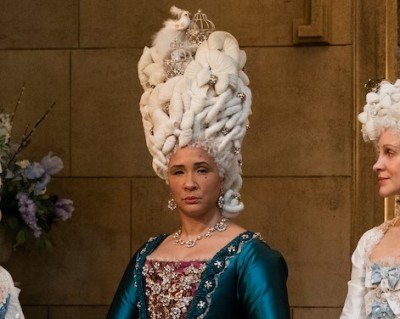 Nadia Stacey upholds this sentiment as she highlights the importance of knowing what's in her kit ingredients wise, noting that she loves that HASK is "conscious of what they put in their products".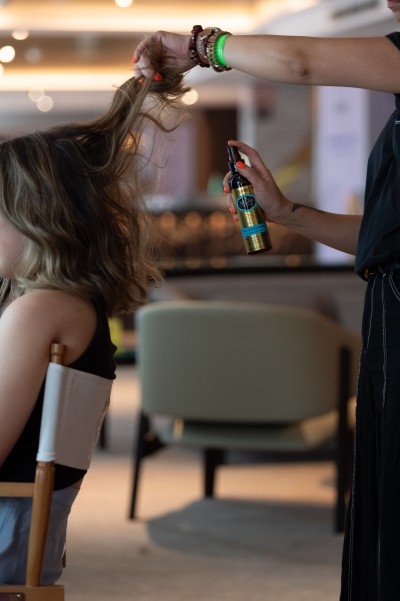 Playing an integral role on Australia's most distinguished red-carpet, HASK is championed by Hollywood's hottest hair stylists and is a proud long-standing partner of the AACTA awards.
We cannot wait to see how more on-screen characters are brought to life by Australia's on-screen hairstylists, aided by HASK's range of cruelty-free, high performance products.