Finalists and Judges Announced for 2023 AACTA Pitch: Regional Landscapes in Partnership with Screenworks
The six finalists will now prepare for their final pitch.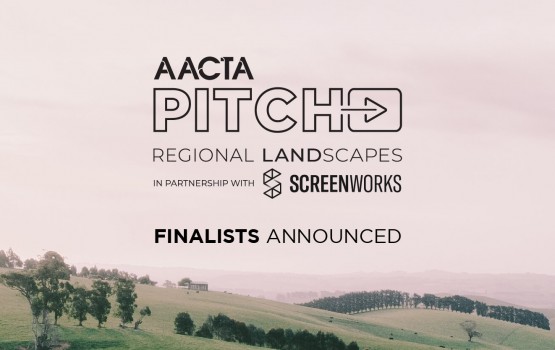 Showcasing the distinct and diverse stories and voices of regional Australia, this year's six finalists of AACTA Pitch: Regional Landscapes in partnership with Screenworks have been announced. The six teams will now receive training and mentorship from industry experts as they prepare additional real-world deliverables and refine their final pitch.
This year's AACTA Pitch: Regional Landscapes in partnership with Screenworks top six finalists have submitted unique film ideas that span Australia's iconic southern salty-aired town of Hobart, across to the lush farmland of Western Australia, and up to Queensland's rugged mining towns. From adventure, coming-of-age comedies to sinister thrillers, the Round 1 finalists tell stories inspired by and emanating from Australia's Regional Landscapes.
Finalists will take part in an exclusive training session with film producer and educator Abigail Tabone, of the Compton School. The session will include a lecture on tips, tricks and story preparation for pitching, and guidance on the creation and refinement of their second round deliverables. Each finalist will also be given one-on-one training and mentorship from the judging panel, who will help them prepare an industry standard pitch, followed by another individual session with Abigail where they will have the opportunity to synthesize feedback from all of the judges and rehearse their pitch. This year's judging panel is comprised of Madman co-founder and CEO Paul Weigard, SBS Scripted Commissioning Editor (and previous recipient of AACTA Pitch development support) Loani Arman, and returning inaugural Regional Landscapes judge Deb Cox, who in 2020 took Regional Landscapes finalist A SUNBURNT CHRISTMAS through to production via her Every Cloud Productions, and release via STAN.
"Without AACTA Pitch Regional Landscapes in partnership with Screenworks we would never have met the amazing Deb Cox and the team at Every Cloud Productions who listened to our idea for an Australian Christmas Film," said Timothy Walker, 2020 AACTA Regional Pitch Landscapes Finalist and co-writer of A SUNBURNT CHRISTMAS alongside Elliot and Gretel Vella.
AACTA Pitch: Regional Landscapes will culminate in a final presented as part of 2023 Screenworks Regional to Global Screen Forum, a hybrid event to run from Thursday March 30 to April 1, 2023. The forum will be held at Lennox Head Conference Centre and live-streamed online, and will feature workshops, presentations, one-on-one meetings and networking events.
The six AACTA Pitch: Regional Landscapes in Partnership with Screenworks finalists and their loglines are as follows:
Bridge - Caitlin Richardson & Michael Hili
Hobart, 1975: In the sticky darkness of a midsummer night, a bridge breaks in half. The stories of ten characters whose personal lives hover on the edge of disaster, endings and transformation become interwoven when their cars are brought to a stop on the mysteriously fractured bridge
Here If Ya Need - Vicki O'Neill & Joanne Watson
53 year old Ronnie takes her sisters and nieces on a ribald road trip to compete in a Masters netball tournament and haul her most wayward sibling, Vivian out of a post-divorce slump.
Lovin' The Outback - Ella Qaisi, Sebastian Chan & Joshua Koske
When falling for her sister's cowboy suitor, an imaginative mortician must team up with the larrikin to find and train a suitable replacement in the ways of outback droving before her sister arrives in the country.
Moonshot - Nicholas Clifford, Emma Roberts & Jules Duncan
In an attempt to avoid a court sentence, Joy, a curmudgeonly reprobate, takes in her space-obsessed nephew Daryl, who quickly blackmails her into helping to build an impossibly complicated, extremely dangerous, and probably illegal science fair project.
Our Golden Hour - Samuel Keene
Our Golden Hour is a coming-of-age comedy adventure that follows an aspiring filmmaker who sets out to make one final magnum opus with her best friend before she moves away from her small mining town at the end of the Summer, but when their ode to treasure hunting classics leads them towards a real and possibly cursed treasure, the friendship begins to fray as their ambitions pull them in opposite directions.
Reclamation - Brooke Collard & Gary Hamaguchi
It's the 1970's and a series of sinister accidents have pushed farmers out of their land. Their last resort is Terry, Noongar ranger, who discovers there is more to the accidents than the farmers have shared.
More about this year's finalists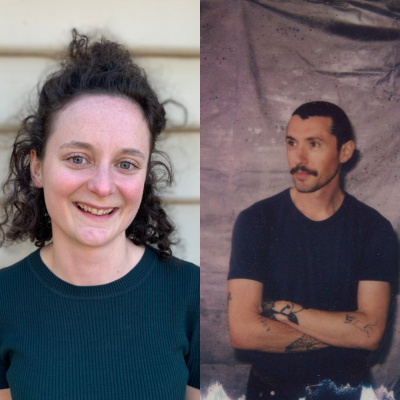 Bridge
Caitlin Richardson
Caitlin is the creator and writer of AACTA, AWGIE and SPA award winning 2021 SBS web series The Tailings (Good Lark in association with 2Jons and Roar Film). Her theatre work has been produced in nipaluna/Hobart, Launceston and Sydney, and adapted for ABC Radio National. She holds a Bachelor of Arts with first class Honours in English and Creative Writing from the University of Tasmania and in 2016 her series of plays was nominated for a Tasmanian Theatre Award for Best Writing. Caitlin also works as a high school English teacher and is excited to continue telling Tasmanian stories.
Michael Hili
With his keen eye for the places the theatrical and the human overlap, Michael Hili is known for his immersive, practically-realised worlds. Hili has a formal training in set and costume design – he has a degree in Set and Costume Design from NIDA – and is able to fluidly insert relatable characters into heightened universes.
Michael started his filmmaking career in the music video medium, and has written and directed music videos for Flume, The Killers, Aurora, The Teskey Brothers, The Lemon Twigs, Kirin J. Callinan and more. His music video for The Killers was nominated for an MVA. His recent videos for Flume have been shortlisted for a Young Directors Award, along with Vimeo Staff Picks and Directors Library features.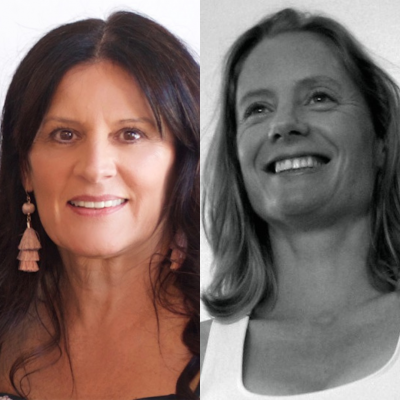 Here If Ya need
Vicki O'Neill
Although Vicki had helped pioneer and maintain several family businesses, her foray into film & television didn't come until later in life. After completing study at VCA, she wrote, directed and edited her first short film, which inspired a love for storytelling and all things film.
She hit the ground running and worked on sets in every capacity available to pick up a quick understanding of production. Anything from Camera to Wardrobe, Unit, Stills Photographer and everything in between.
She aligned herself with like-minded producers to become involved as Associate Producer on Emo the Musical and Executive Producer on Dance Academy the Movie both released in 2017.
She is particularly inspired by her love for old Hollywood Musicals and hopes one day to create the next La La Land, or the first Melbourne the Musical.
Joanne Watson
Jo has written or edited over fifty episodes of television, worked on assignment writing feature films and helped create six produced television series. Her credits include the animation series Kitty Is Not A Cat; teen-adventure series Mako: Island of Secrets; and Neighbours.
In addition to her contracted work, Jo has done stints in New York and L.A., developing her craft. She interned with Lee Daniels Entertainment (Empire, The Butler, Precious), and her feature screenplay Escape From Biology was selected for Gateway L.A.'s Aussie List and won best screenplay at the Los Angeles International Family Film Festival.
Jo's writing has also appeared in print – as a feature writer for The Weekend Australian and as the author/illustrator of two children's picture books.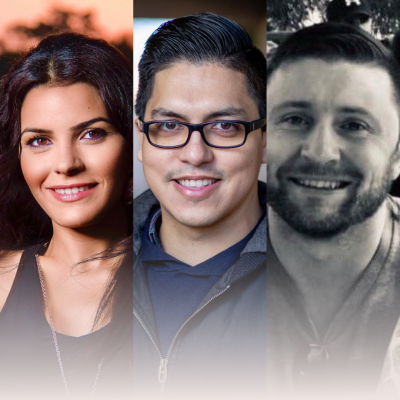 Lovin' The Outback
Ella Qaisi
Ella migrated to Australia in 2009 and studied Media and Filmmaking at Sydney Film School where she worked on many films including directing two of her own; "Walk in My Shoes" and "Pink Swing"; the latter winning The Courage, Curiosity and Compassion Award at the Sydney Film School Film Festival.
In 2021, Ella wrote and directed two short films; Like Magic (funded by the Jordanian Ministry of Culture) and Cinderella (funded by the Malmo Arab Film Festival). Both films are currently in post-production. Her debut feature film, Hadeel, was written as part of the Rawi Screenwriting lab. It has since won a WIFT Australia Gender Matters mentorship, production funding from the Jordanian Royal Film Commission, the IEFTA award from El Gouna Film Festival 2020 in Egypt and three awards from Malmo Arab Film Festival 2022 in Sweden, including a bursary award from the Red Sea Film Festival.
Sebastian Chan
Sebastian Chan is a prolific writer/producer from the ACT. Sebastian graduated from the University of Canberra in 2015 with a Bachelor of Media Arts & Production. He has since gone on to earn an Advanced Diploma in Producing (Story, Audience, Finance) from AFTRS.
A skilled filmmaker, Sebastian has a growing list of accolades including his award-winning short 'Bus Trip' (Focus on Ability Festival 2018), the ACT's first IGTV series 'The Red Thread' (Where You Are Festival) and winner of the ABC i-view 'Best Pitch' award for his project The Family at the 2020 Melbourne Webfest.
In 2021, Sebastian was selected as one of six screenwriters from around the country to take part in the inaugural Emerging Writers Incubator. His paid 12-month career placement involved working in the development team at award-winning company Bunya Productions. The initiative is supported by SBS, Screen Australia, Screen Canberra and the Australian Writers Guild.
Joshua Koske
Joshua Koske is an award-winning screenwriter, director and producer with an eclectic background and extensive real-world experience. Armed with a degree in psychology and over fifteen years of frontline community service experience, Joshua has supported the most vulnerable members of society.
Joshua has seen recent success with his award-winning short film Becoming Emma Braintree which has screened at film festivals globally; it also picked up Best Film at the 2021 Canberra Short Film Festival. Joshua's current slate extends across multiple genres, delivering heartfelt and subversive human experiences across, features, TV and online platforms.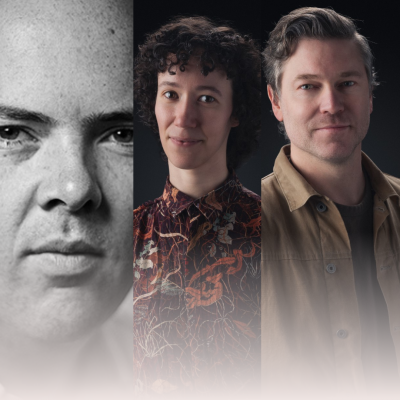 Moonshot
Nicholas Clifford
Nicholas Clifford is an award-winning writer and director who was born in Echuca and grew up in Albury Wadonga.
Clifford won the 2018 AWG Best Short Form script Monte Miller Award for THE HANDYMAN, which he subsequently directed. He was the Grand Prize winner in the 2017 StoryPros Screenplay contest for feature screenplay Bella and the Bear.
In 2013, he wrote and directed the short film WE'VE ALL BEEN THERE which took out Best Film at Tropfest, and has since gone on to be viewed over 2.5 million times online.
In 2012, Clifford wrote and directed KITCHEN SINK DRAMA, also a finalist at Tropfest before screening at Palm Springs International Film Festival, HollyShorts, New York City International Film Festival, among many others, and winning the Best Comedy award at Brownfish Film Festival.
A graduate of the AFTRS, Nick directs commercials with his production company Truce Films for global clients such as Procter & Gamble, Ryobi and Isuzu as well as directing fast-paced animated ads for Moose Toys.
Emma Roberts
Emma Roberts is a producer based in Linton, Victoria. She works across a wide variety of media, from music videos, web and short film.
Along with director Ben Joseph Andrews, she has completed two major VR projects for City of Melbourne: sci-fi installation allthestarstheybleedtogether (2016) and STARLESS (2017).
Their project Gondwana, premiered at the prestigious Sundance New Frontier program in 2022, before screening at SXSW, CPH:DOX and Sheffield Doc/Fest, and winning the AIDC Award for Best Interactive/Immersive. Gondwana has been acquired by leading VR distributor Astrea Immersive, the distribution wing of Atlas V (Notes on Blindness, On The Morning You Wake).
Roberts is also known for production of the female focused interview web series Her Words, which shared the stories of diverse women throughout Australia.
She is passionate about supporting and enabling new creative work, with specific emphasis on unusual stories and diverse storytellers.
Jules Duncan
Raised in Fitzroy Crossing, Jules Duncan writes films with humour and heart. He tells stories about characters who are recognisable yet idiosyncratic, much like the backwaters and 'burbs that they hail from.
His first feature film credit Rams, starring Sam Neill and Michael Caton, is slated for release in early 2020 through Roadshow. A reimagining of the Icelandic film Hrutar, Jules brought a uniquely Australian tone to the universal story about feuding brothers.
Jules' latest action comedy The Big Yarn won the 2019 AWG Monte Miller award for Best Unproduced Australian screenplay, as well as ScreenWest's Bill Warnock Award. The companion proof of concept short film Partners won Best Comedy at the 2018 St Kilda Film Festival.
His first screenplay Bogan Wedding was financed by Screen Australia and has been optioned by producer Robyn Kershaw.
Prior to screenwriting, Jules worked as a journalist, TV reporter, and producer.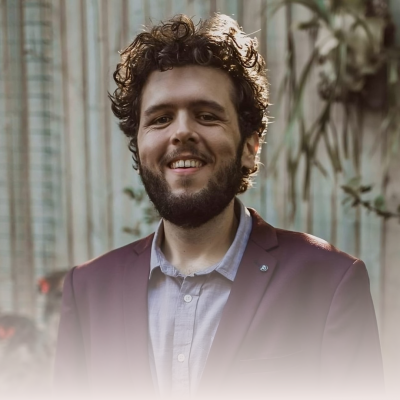 Our Golden Hour
Samuel Keene
Sam is an emerging filmmaker with a passion for animation and emotionally impactful storytelling. In 2016, he graduated from Griffith University with a Bachelor of Film and Screen Media Production and was the recipient of Screen Queensland's Talent Development Fund the following year. In 2020, he had the pleasure of creating an animated short film alongside the immensely talented people at Epic Games and Screen Queensland as part of a push for innovative virtual production with the Unreal Engine Short Film Initiative. Over his career, Sam has honed his skills as a screenwriter, director, and producer collaborating with a number of prominent production companies and had the opportunity to present his stories on the world stage at Asian Animation Summit and Kidscreen. Sam is currently developing a diverse slate of projects across a range of genres for film, television, and games.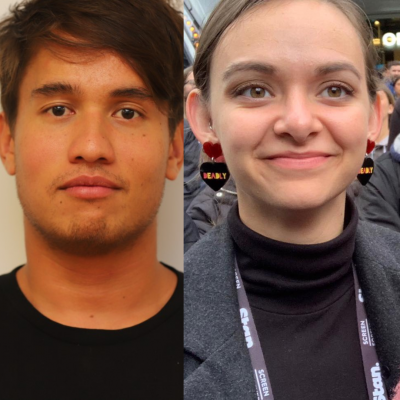 Reclamation
Brooke Collard
Brooke Collard (she/they) is a First Nations Ballardong Noongar woman. Brooke has worked on productions across drama and factual, such as THE GREAT, WARM PROPS, ABORIGINAL WARRIOR, FAMILY RULES. As a Producer and Writer, Brooke Collard is creating opportunities for authentic representation for those who have been marginalised in media, such as stories of First Nations people and LGBTQIA+. With a primary focus on facilitating stories that encourage others and help on the journey of healing. Brooke is a firm believer in "No Stories About Us,Without Us".
Gary Hamaguchi
Gary Hamaguchi is a Japanese/Aboriginal Jaru/Noongar Writer and Director. He was selected to participate in the Black Comedy, Season 3 writers' workshop for ABC and has been a long-time participant of the Goolarri Indigenous Writers Program. In 2019 Gary produced 2 shorts which premiered at the 2019 Sydney Film Festival, a drama "Doug, the Human" which screened on the ABC in 2020; and an environmental documentary "Saving Seagrass" which has screened on NITV. Gary is the Dialogue Director on 2 language episodes of season 2 of "Little J and Big Cuz", writer and director of "The Lost Crystal of Jessica's Room" and "Aboriginal Warrior" as part of the NITV Our Stories program. He is currently working on "Larapinta" a 6 x 30min documentary series for NITV to be aired in 2022.