AACTA Spotlight Featuring TWO SANDS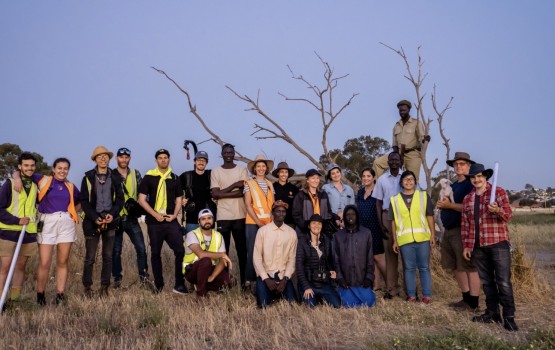 Featured image: TWO SANDS crew on set. Image Credit: Drew Kendell
We chat to Poppy van Oorde-Grainger and Kook Manuer about TWO SANDS.
What inspired you to create this production?
Poppy van Oorde-Grainger: I moved to Australia when I was a teenager. Years later I was working at an Intensive English Centre with 60 newly arrived young people and Kook was one of the students. During that time Kook told me an incredible true story from his childhood about getting lost in the wilderness in South Sudan. We made a short animation of the story together and I always thought it would make a great live action short, if we could afford to film in South Sudan!
Five years later I was living in France and working with refugees who were sleeping in the streets. Kook's story of being lost in the wilderness kept playing on my mind as I saw how many of those people in the street felt lost too. This gave birth to the idea of weaving flashbacks of Kook's story of being lost into a film about feeling lost in a new country.
When I got back to Australia I asked Kook, now in his 20s, if he'd like to make that film together.
What challenges did you face in creating this production?
Poppy van Oorde-Grainger: Finding somewhere in Western Australia that looked like South Sudan, even for quick flashbacks was challenging! We spent ages looking for a field with long grass and eventually we secured the perfect location but the day before filming, someone mowed it! Fortunately they left about 10 square metres so from one angle we managed to still give the impression of being in the grasslands in South Sudan.
We also had a challenging time filming the South Sudanese wrestling scene. The event we planned to film was cancelled last minute so we ended up using cutaway footage of the previous year's tournament and visiting everyone in the footage to get their permission.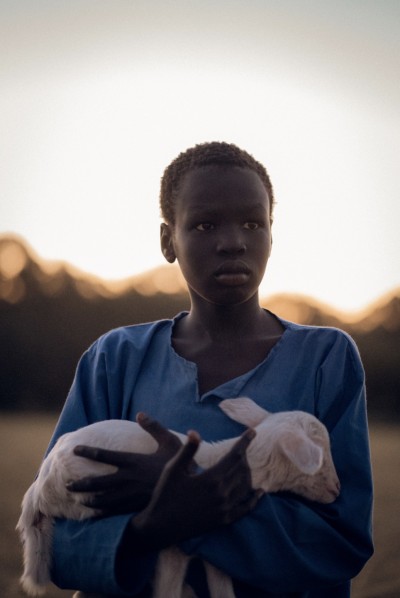 What is one piece of advice you would give to aspiring filmmakers?
Poppy van Oorde-Grainger: Find other people that are interested in the similar things, that you have a good connection with and make things together.
What are you hoping audiences will take away from this film?
Kook Manuer: The South Sudan story in Two Sands came from my childhood, my roots. Poppy asked me to write something from my past and the story of being lost is something I'll never forget. I'm excited to have the vision of what I went through in front of me on screen, so it will make me and other people from South Sudan feel truly welcome in Australia. It's something I survived and learnt from and I want to share with people. Poppy said the story reminded her of how lost she felt when she moved to Australia so together we wrote this short film about the gap between where you are and where you're from."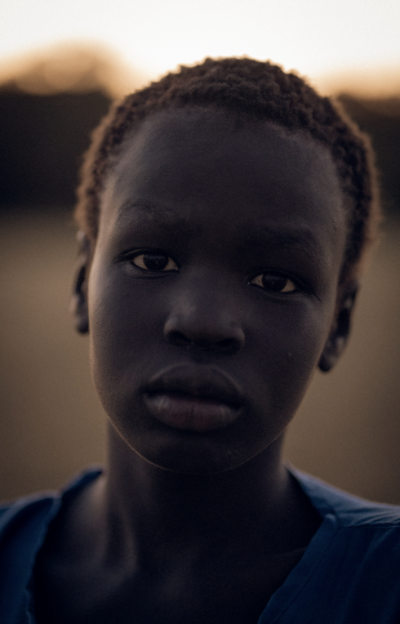 Final Thoughts?
Poppy van Oorde-Grainger: David, the producer and I visited lots of churches, cultural events and families to do auditions for the lead role. We met Garang (who plays the lead) during a huge community event and did his audition on the grass with all the other kids watching. A big motivation for us in making this film was to provide opportunities for some of the incredibly talented South Sudanese Australian young people we knew who wanted to break into the film industry.