AACTA Spotlight Featuring TRAVELLER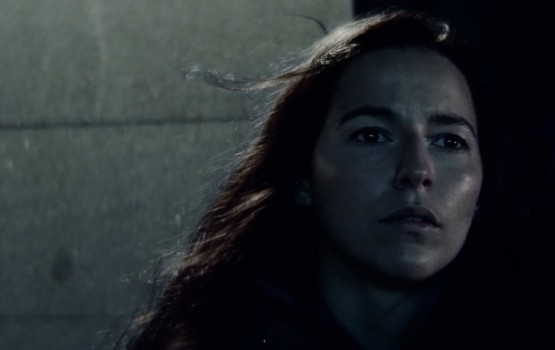 Featured image credit: Michael McLennan
We chat to Michael McLennan about TRAVELLER.
What inspired you to create this production?
TRAVELLER is a proof of concept film centred on a turning point in the feature screenplay TRAVELLER. It aims to offer a glimpse of the storyworld, the storytelling and the style of film. After years of inaction on the screenplay, we were inspired to just begin, and explore whether it was possible to find the film with the simplest of elements - urban locations, willing actors, a DP, and a sound recordist.
What challenges did you face in creating this production?
The film was made in bursts of 3 hours between the sun going down and the expiration of council permits, with uber-eats drivers and pedestrians wandering through shots constantly, intermittent weather. Everyone gave of their time freely, and participants were in different parts of the globe at points in the production. One night's filming featured an actor with flu in late 2019 emoting at the end of a 43-degree day in air thick with bushfire smoke. Another night took place in a surreally-empty Chinatown in late January 2020 as rumours of a novel coronavirus had derailed Chinese New Year. Voiceover was recorded under blankets in Croatia.
The greatest pleasure was in finding ways to reshape the story with the unique features each location offered.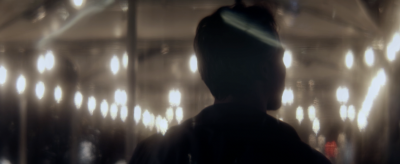 What is one piece of advice you would give to aspiring filmmakers?
When you find something that is right for a film - try to find the way bring it into that film. Explore what it means structurally for the film and be complete in your incorporation of it. In so many ways we found extraordinary things and found a way to bring them into the film. New growth forest after bushfires. The light circles. A massive LED wall. Old 16mm bolex footage of a man in a tunnel. These were not the film we started making - they were what the film became, because we were open to these things.
When you feel restless to shoot it, try and shoot it. It may just be the draft of the ultimate version. Potentially shoot a scene more than once. If you feel you are only beginning to understand a scene when you first shoot it, shoot it again.
What are you hoping audiences will take away from watching this film?
I hope that audiences will take away that there is a lovely genre, nestled between sci-fi and fantasy, where drama takes the fore and great emotional resonance is possible. It is the world of 2046, of Solaris, of Stalker and La Jetee. I would hope that if the audience is intrigued about this film and would like to see the feature in its fullness, that they might be led to become a voice for it.
Final Thoughts?
Only that there are few allies that can equal Rasmus Callmer, the film's director of photography. There are many others that gave much - Mathilde, Jason, Jesse, Karan, John, Jihyun, Luke - but it would not be the film it is without Rasmus.
For more on TRAVELLER visit Wavelength Films on Facebook.