AACTA Spotlight Featuring THERAPY: THE MUSICAL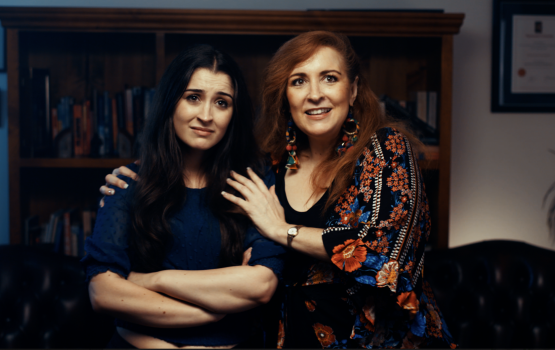 Featured image credit: Janelle McMenamin and Kaitlyn Boye
We chat to Janelle McMenamin and Kaitlyn Boye about THERAPY: THE MUSICAL
What inspired you to create this production?
The inspiration came from a need for a (therapeutic) rebellion against toxic positivity and how it can affect those who are struggling. There's a funny irony that can come with the reality of mental health battles and this film was my way of putting it all into perspective in a light-hearted way.
We think it's important to acknowledge that whilst it's wonderful that these issues are being more and more talked about, it doesn't mean everyone is an expert in their advice.
The film is an ironic expression at how layered mental health can be - like telling someone to push through the Winter as Spring is coming… when they have hayfever.
We wanted to express this struggle but in a comedic and relatable way.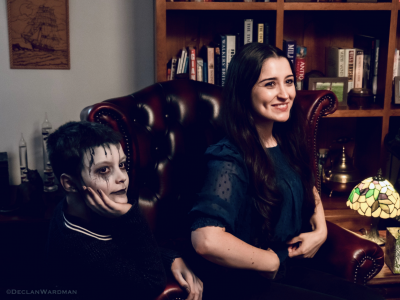 What challenges did you face in creating THERAPY: THE MUSICAL?
We think writing a musical presents its unique challenges that we haven't otherwise come across in our filmmaking journey. Things like choreographing and rehearsing the film in the days leading up to the shoot, and then stopping and starting the song over and over for 12 hours on the shoot day made us question how grateful we initially were that the song was such an earworm. We think there are some crew who would be happy to never hear the words "every day is a happy day" ever again!
What is one piece of advice you would give to aspiring filmmakers?
Don't be afraid to use your own voice and speak your truth. Storytelling is a great form of self expression, and chances are you're not alone in your experience. Using our own authentic voices is a powerful way to inspire others to do the same.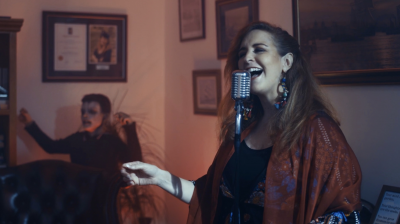 What are you hoping audiences will take away from watching THERAPY: THE MUSICAL?
We combined comedy, drama and music to tell a story drawn from a personal perspective. When reflecting on mental health, people often associate a taboo or glum outlook, but for those who struggle daily with permanent conditions, sometimes the perspective can be a little funny or ironic - if we don't laugh, we'll cry, and that gets tiring! We genuinely hope our film will positively impact the audience and give them something to reflect on in an entertaining way.