Featured image credit: Harriet Dixon-Smith
We talk to writer / director Jenny Hicks about THE STRANGER.
What inspired you to create THE STRANGER?
I wrote and directed THE STRANGER as my AFTRS Masters film. Mental ill health has affected my friends and family and I believe affects all of us at some point in our life, and yet we are mostly uncertain about what to do about it. Stigma and prejudice against mental ill-health, based in fear and ignorance, is an ongoing issue that is just beginning to shift towards more empathetic responses in our community. Hopefully THE STRANGER will go a little way to address the negative stereotypes against people with mental ill-health in our screen culture.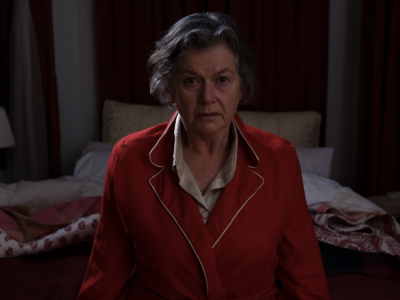 What challenges did you face in creating this production?
THE STRANGER was shot in August 2020, as the world was grappling to deal with the COVID outbreak. We had to adapt the script to ensure the actors were a safe distance from one another and learn to work while wearing masks on set all day, amongst a raft of other important health and safety guidelines that the screen industry had introduced to ensure we could get back to work on sets safely.


What are you hoping audiences will take away from watching this film?
I hope that the audience will reflect on their own thoughts and perhaps prejudices around mental ill-health and how, in the end, compassion and kindness are the answer to any uncomfortable situation.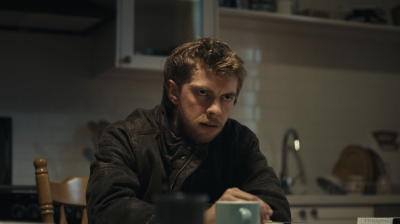 What would you like to share more with us?
We had a wonderful time making the film, the crew was a mixture of AFTRS students and film industry stalwarts, with a good mixture of ages and genders, so there was a lot of learning and teaching going on and, despite the stress of money, COVID and time restrictions, I think we all got a lot out of the experience and made a bunch of new friends.