Featured image credit: Indianna Bell
We talk to Indianna Bell about the THE RECORDIST.
What inspired you to create THE RECORDIST?
Back in 2019, Josiah Allen and I (co-directors of THE RECORDIST) were in Sydney for taking part in Tropfest's masterclass program, in which we were also being filmed for a behind the scenes documentary. For this reason, for the first time in our lives, Jo and I were fitted with lapel microphones. The soundie warned us to not forget that we were wearing them throughout the day and proceeded to detail some cringe-worthy stories of television and film personalities who had forgotten that all of their words were being transmitted via a tiny mic taped to their chest. During this conversation, it struck me that a sound recordist holds an incredible amount of power in this way. I was inspired to write a story that takes this often overlooked occupation into a dark and twisted place, placing it against the backdrop of the 'Me Too' movement in the film industry.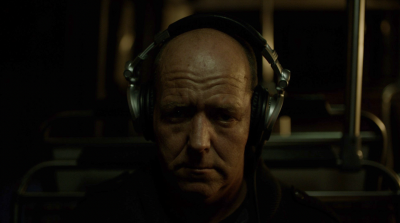 What challenges did you face in creating this production?
We managed to shoot this film in January of 2020, between a national disaster and a global pandemic. In the lead up to our shoot, the horrific 'Black Summer' bushfires were still raging on all across Australia. We were getting our equipment shipped from interstate but had been warned that we may not receive it in time due to the delays caused by the fires. Luckily, after a few nerve-wracking days, we received the equipment in time. In a matter of weeks from wrapping, COVID-19 hit and we proceeded to finish the film locked indoors!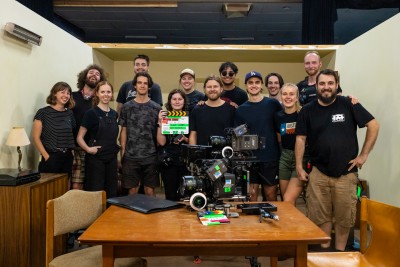 What is one piece of advice you would give to aspiring content creators?
We are very early in our careers as filmmakers. However, the most important thing we have learnt so far is to just keep making. From small skits to music videos, short films, and now our first micro-budget feature- we have simply not stopped creating since we graduated from film school at the beginning of 2017. With each project we learn something new, make a tonne of painful and expensive mistakes and become a little better at filmmaking. It sounds l generic but so far, the best thing for us has been simply to 'do' and not stop 'doing'!