AACTA Spotlight Featuring THE POWER OF THE DREAM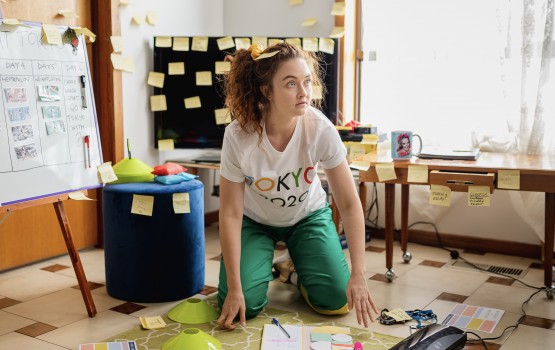 Featured image credit: Alexandra Keddie
We chat to Alexandra Keddie about THE POWER OF THE DREAM.
What inspired you to create this production?
The initial idea for THE POWER OF THE DREAM came after Alex called up Bobbie to let her know she was going to try adult gymnastics. Bobbie's usual best friend honesty meant she said something about that being a terrible idea considering Alex's weak ankles, but Alex was sure she'd be fine because she did gymnastics in grade 5…
With that, Bobbie proclaimed "Well I'll support you all the way to the Olympics." And the idea was born.
We'd been looking for something to work on together and this seemed like the perfect project. We both love silly, heart-warming, character-driven comedy so that's what we set out to make.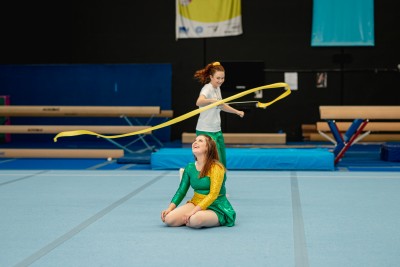 What challenges did you face in creating this production?
Like many…Covid! Just under a month out from when production was meant to start we had to cancel our shoot due to restrictions and lockdowns. At the time we had no idea how long the postponement would be but ended up shooting a whole year later. This meant recasting, recrewing and having to find all new locations.
As our story is so connected to the Olympics we also had to come up with alternate endings and marketing plans depending whether Tokyo 2020 went ahead or not.
But when we did eventually shoot, it went off without a hiccup!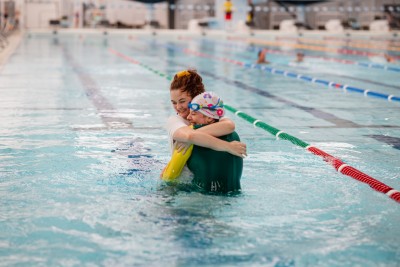 What are you hoping audiences will take away from watching this film?
These are difficult times we're living in and THE POWER OF THE DREAM is there to uplift, make you laugh and leave you feeling warm and hopeful.
We hope audiences go on the journey to Tokyo with Amy and Brooke, only to realise perhaps these 'no-hopers' are doing things right.
The Blands give things a go just for the fun of it and maybe we all should!