Featured image credit: Kauthar Abdulalim
We talk to Kauthar Abdulalim about THE NINTH TOWER.
What inspired you to create THE NINTH TOWER?
I knew that I had to do something that was within my capacity to tell this story. The injustices and trauma faced by the community during the hard lockdown incident were important to capture in order to document the history and amplify the experiences of the community.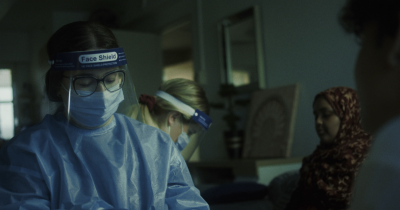 What challenges did you face in creating this production?
When making an independent film with little to no budget, there are some compromises that are needed to be made. The biggest challenge was to try and capture the scale of the incident with a limited cast.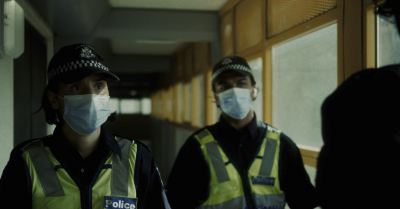 What are you hoping audiences will take away from watching this film?
I hope that when audiences watch this film, they reflect on their privileges and ask themselves what can they do to change the way underrepresented communities are treated in this country. For those who watch the film and relate to the experience, I hope they feel seen and their voices heard.
Follow @kauthh and @blacksandpictures on Instagram for more on THE NINTH TOWER.