11 Screenplays From Emerging Australian Writers Shortlisted By Warner Bros., The Black List And Veerhuis Pictures
Warner Bros. Pictures, The Black List and Western-Australian based production company Veerhuis Pictures have announced their 2019 "Aussie List", featuring eleven short-listed scripts from over two hundred and fifty submissions.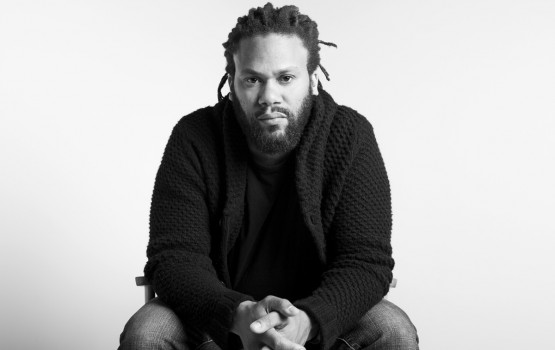 The "Aussie List" champions the extraordinary talents of Australian screenwriters in the global market and proving that exceptional storytelling transcends national borders.
The Black List is an annual survey of Hollywood executives' favourite unproduced screenplays. Since 2005, more than 400 Black List scripts have been produced, grossing over $26 billion in box office worldwide. Black List movies, including SLUMDOG MILLIONAIRE, SPOTLIGHT, THE KING'S SPEECH, JUNO to name a few, have gone on to win 53 Academy Awards from 262 nominations, including 4 of the last 10 Best Picture Oscars and 10 of the last 22 Best Screenplay Oscars.
Each of the short-listed writers are now eligible for consideration in a twostep blind deal with Warner Bros. Pictures, with the intent to create an Australian production, however any writer selected by Warner Brothers will be required to write a new script. This means that none of the scripts are exclusive to Warner Bros. or Veerhuis Pictures, allowing the wider industry to freely approach the shortlisted writers and get involved in their projects.
THE 2019 AUSSIE LIST (IN NO PARTICULAR ORDER)
SPITFIRE GIRLS (Stephen Ayres)
Spitfire Girls reveals the incredible true story of British aviatrix Pauline Gower as she battles inequality, a crisis of faith, a crippling disease and her own inner demons to allow the ATA Women's division - 10 top pilots from across the allied world - to play a vital part in defending Britain from the Nazis during WWII.
MY SUMMER IN THE HUMAN RESISTANCE (Steve Anthopoulos)
A socially awkward young man is happy to live in a world ruled by robots, but his life is upended when he falls in love with a handsome anti-robot revolutionary.
A CITIZEN (Jason Christou and Tanya Farley)
After being caught trying to board a plane bound for the Middle East to join ISIS, 17-year-old Iman Abdullah is given a lifeline by psychologist Kathy Klimas and her deradicalisation program that aims to reconnect him to the life, family and community he once swore to destroy.
MISTER WICK (Owen Beck and John McMullan)
Upon the loss of his wife and estrangement with his daughter, an Aussie ex-rocker departs for Bangkok to reunite with a former bandmate. There, his passion for performing is unexpectedly reinvigorated by a band of kind-hearted locals.
FUNGAL (Nick King)
When a fungal brain parasite rips through Seattle, Heidi -- an intelligent, headstrong nurse -- will have to learn to trust and rely on her unfaithful boyfriend if the two of them are to team up, escape and survive. Problem is, the pathogen renders people caring, helpful and kind...before turning them into murderous zombies. These human qualities are exactly what Heidi needs from Aiden but are they symptoms of infection or signs of personal growth?
PIG (Georgina Love)
A moving sci-fi feature, follows an experimental scientist as he raises a sentient pig as a mirror image of his terminally ill son, but when the pig learns his "father's" plans have a sinister bent, he fights to resist the inevitable.
MOTHER MOUNTAIN (Andy Friedhof)
Based on a bizarre true story. Following their escape from prison, two scam artist brothers attempt to con a poor village by hiring a prostitute to act as a cave-dwelling goddess. Things quickly turn dangerous when the prostitute comes to believe she truly has divine powers and orders a human sacrifice be made in her honour.
THE TRANSLATOR (Joel Mitchell)
Tomás, an immigrant from the Dominican Republic, finds himself volunteering as a translator in the wake of the 9/11 attacks. But as Tomas' backstory continues to unspool, it becomes clear that this dedication is a shot at redemption, one for acts in his past that he has not even told his wife and family about. Based on actual events.
BULLYPROOF (Tim Keen)
To save his son from being picked on, over-anxious father Drew reaches out to his own childhood bullies, to teach him how to make his son bully-proof.
PAYLOAD (Matthew Clayfied and Stuart Willis)
During the final evacuation of Earth, a hardened people smuggler makes a deal to send a young girl to safety. But when he discovers that he has been betrayed and she has been sold into slavery, he must infiltrate a hostile space elevator to find her and bring her back home.
MANICHEAN (Maziar Lahooti)
A hardened Iranian refugee; ex NA and ex bikie muscle, finds himself coerced into committing a series of savage robberies to bury a false debt in order to pull his only surviving family out from the underworld he once inhabited, even if it means sacrificing his own life.
Eligible writers are at least 18 years old, are either a legal Australian citizen or a permanent resident of Australia (with the intent to remain a resident), and have received writing credits on no more than one feature film or up to three hours of broadcast television (or a combination of both).
A number of the short-listed scripts for the Australian Script Writing Opportunity will be available to view and / or download for industry members on The Black List website after logging in, along with thousands of other scripts hosted within The Black List database. Interested industry members who do not already have an account on blcklst.com can apply for membership at blcklst.com/register.